Finally! Now you can stream HBO movies, shows, documentary series and the rest of HBO's content offering without a TV or cable subscription. Just subscribe to HBO Go if you are a cable subscriber or HBO Now if you aren't. Stream content from your browser and use Replay Video Capture to keep all the content in whatever format or file type is best for you.

Silicon Valley
We can't tell you how much we love this show. Okay, we can. WE LOVE IT. From the mind that brought us Office Space, comes the comedy that both explains and mocks the tech boom of the San Francisco Bay Area. Everything from TechCrunch Disrupt, VC funding, self-driving cars and computer engineers — Silicon Valley is funny for those who get code-jokes and those who don't.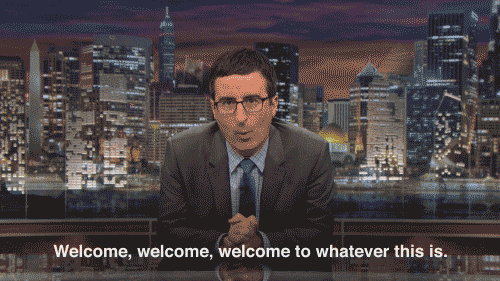 Last Week Tonight
As John Stewart slowly departs from his exhaled mantle of satirical daily comedy show, and Stephen Colbert transitions to late night, we thankfully have John Oliver to deliver weekly bouts of wit and opinion that is more poignantly laid out than other cable attempts. Here is one Brit that we don't mind hearing from when it comes to American politics and culture.

Vice
Some of the best news reporting out there today, VICE covers (magazine-style) two or three stories a week. Covering topics like socio-economic turmoil, global warming, political uprising, and cultural taboos, it is a program for those who don't mind finding out the state of affairs in our world. It's a great timestamp of our era and worth archiving for future generations wondering what was happening in 2015.

This Is Where I Leave You
This family dramedy centers around a father's death, wherein the deceased's 4 grown children must come home for the week and deal with their outlandish mother. Deftly acted while being both hilariously ridiculous and heart-crushingly honest, we highly recommend this as a Grown-Up Family Film. Catch it while you can.

Crossfire Hurricane
This 2012 documentary about the legendary band, the Rolling Stones, depicts the chronological evolution of the band through archive footage and more recent off-camera commentary by Mick Jagger, Ron Wood, Charlie Watts and Keith Richards. Follow the band through their meteoric success, personal turmoil, touring, recording and ultimately, their bond as one of the greatest rock and roll bands ever.

Casual Vacancy
This new miniseries, based on the novel by J. K. Rowling, follows the town's people of a small English village as they deal with the drama of their community. A study of human nature, this three episode arch digs in deep to character flaws, complex relationships, and the intricacies of community. If you've ever lived in a small town, there's a lot of emotional familiarity with this miniseries.
Let us know your HBO picks over on our Facebook page or on Twitter!