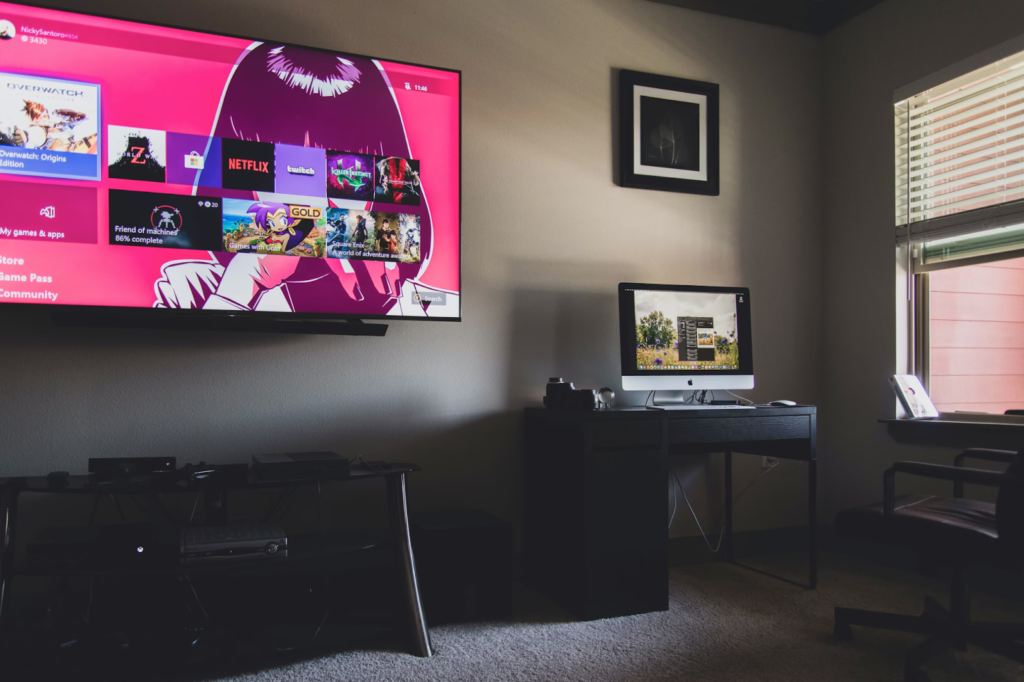 As we come towards the end of the year, we often look back on all of the fantastic music, movies and series released over the last 12 months — but it's also worth thinking about how we listened to or watched this content. 
The ship has long sailed on the days of renting a VHS or buying a new CD. In this modern world life is but a stream — and to guarantee merriment you've got to make sure you hop on the right boat.
Whether you're downloading your album of the year from Spotify or a blockbuster from HBO Max, Replay Capture Suite is the easiest way to do it. With just one click you can capture music and video, plus edit and save them in a variety of formats. By using this software, you'll be able to access all of your 2021 favorites, even if you don't have the best internet connection.
Different streaming services have so much to offer, so we're going to take you through an overview of some of the best.
Music Streaming Services
According to a recent poll, streaming has overtaken radio as the main way that Americans listen to music. Considering streaming music plays such an important role in our lives, it's important to ensure you use the right service for you.
Spotify
Founded in 2008, Spotify soon grew to become the most popular streaming service worldwide. Boasting a catalogue of more than 70 million songs and with a brilliant algorithm to suggest music to you that you'll end up loving, it's hard to go wrong with this one. With its fantastic personalized playlists and exciting end-of-year stats that you can share with friends, it will be difficult for anyone to knock Spotify from the top anytime soon.
Try Premium from $9.99 a month, or listen with ads for free.
Download music from Spotify and make all of those playlists available, wherever you are, with Replay Capture Suite.
Tidal
Count yourself as a bit of an audiophile? Tidal has got you covered. Hi-res and lossless audio files guarantee the best possible listening experience with your noise-cancelling headphones or booming speaker system. If supporting your favorite artists is important to you, Tidal makes sense: They pay a higher rate of royalties than any of the other main streaming services.
Start with a 30-day free trial, before seeing if prices starting from $9.99 entice you.
Add some quality to your free music archive today, with Replay Capture Suite.
Amazon Music
Amazon has almost 150 million Amazon Prime subscribers in the US alone. If you're one of them, we're sure you know all about Amazon Music — the free streaming service that comes with your subscription. While the library of 2 million tracks may not be as big as some competitors, the convenience of being able to ask Alexa to throw on your favorite tunes certainly helps.
Available for free with Amazon Prime subscription, Unlimited version (with more songs and HD quality) from $7.99 a month.
Download songs with the click of a button by using Replay Capture Suite.
Apple Music
The tech giant's entry ticks all the boxes. Offering over 75 million songs, music videos and 24/7 digital radio stations hosted by the likes of Frank Ocean and Elton John, you're never going to run out of things to listen to here. With the recent addition of lossless audio, Apple Music is reaching for Spotify's crown.
New subscribers pay $9.99 a month after a free trial.
Make sure you can listen to that killer radio show again and again, with Replay Capture Suite.
YouTube Music
For people who want a wide variety of videos to go with their music. While the sound quality doesn't quite reach the heights of some of its rivals, if you're searching for the latest music videos or some classic live performances, look no further.
YouTube Music is available from $9.99.
Want to record video while playing music? Try Replay Capture Suite.
Video Streaming Services
A whopping 78% of consumers now use a video-on-demand service in the US. While the way we watch tv shows and movies has changed significantly, in 2021 there are a whole host of services to ensure we've got the best match for our taste.
Netflix
Netflix has really pushed out the boat this year: in an effort to stronghold their position as market leader they continue to provide compelling original drama from all around the world. What better example than Squid Game, the Korean survival-thriller which recently became the platform's highest ranked show of all time, with 1.65 billion hours streamed in its first 4 weeks. Netflix's original movies may not receive quite the same critical acclaim as their series, but there are still more than enough options to keep those streaming devices going.
Netflix is available from a starting price of $9 per month.
Never miss a moment of those water-cooler shows, with Replay Capture Suite.
HBO Max
"It's not TV, it's HBO" was the slogan and it remains truer than ever today. Longtime classics such as The Sopranos and The Wire (now available in Widescreen HD) grace this platform for binge-watching sessions, and to add to that, some of the finest shows of 2021 are viewable weekly. Keep up with the Roy family in the critically acclaimed Succession, which now strides confidently into its third season. HBO Max also showcases brand new blockbusters, such as the sci-fi epic Dune — which debuted on the platform and in theatres simultaneously in October.
A monthly subscription to HBO Max will set you back $10 with ads or $15 without.
If you're looking for success, make sure to download video with Replay Capture Suite.
Disney+
Many associate Disney with their classic cartoons and animated movies, but nowadays viewers flock to their online platform to watch a wide variety of content, from Sesame Street to Star Wars, The Avengers, and others from the Marvel Comics Universe.
Disney+ can be bundled with ESPN and Hulu for sports lovers and people who want even more variety with their TV. Along with the budding YouTube TV, Hulu Live TV is a favorite with cord cutters as it is essentially a live tv streaming service.
The Disney Bundle (which includes Hulu and ESPN) starts at just $13.99 a month.
There's a whole new world of movies and series that you can easily download, with Replay Capture Suite.
Amazon Prime Video
Another goody that comes with your Prime membership, Amazon Prime Video hosts an array of content that will surely scratch that itch. If you're a frequent online shopper, this option just makes sense. Fantasy epic The Wheel of Time recently debuted as the platform's most-watched premiere of the year, and it's even been touted as the next Game of Thrones.
Just like Amazon Music, Amazon Prime Video comes with your Amazon Prime membership (From $12.99 a month)
Recording a video has never been as easy as it is now, with Replay Capture Suite.
Apple TV+
After a slow start Apple TV+ has pulled an ace from out of its sleeve with Ted Lasso. The Jason Sudeikis starring comedy has captured both audiences' and critics' minds and hearts this year by filling that comfort-watching hole left vacant by the likes of The Office and Parks and Recreation.
Apple TV+ costs just $4.99 a month after a free 7-day trial.
Save the videos that make you laugh the most, with Replay Capture Suite.
For even more details about the best online video streaming platforms, check out our top sites to download streaming video.
No Matter the Streaming Service, Download Music and Movies with Replay Capture Suite
Whether you want to download the soundtrack to your year, or a series to keep you going on that next long journey, Replay Capture Suite is all you need. Hosting 9 incredibly useful programs to assist you in all things audio and video, it does media downloads with the click of a button.