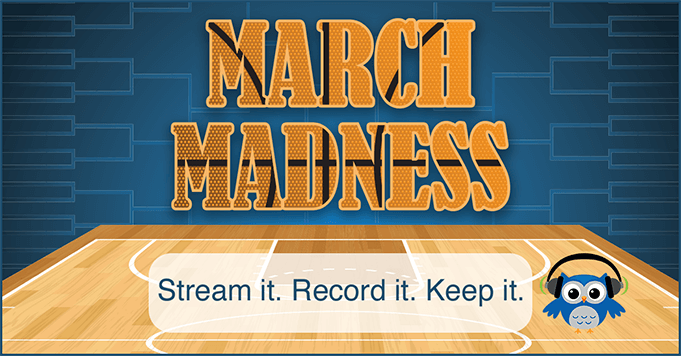 Get ready, folks – this championship's going to be intense.
College basketball's golden child, March Madness, has almost arrived. All of the madness is set to begin next week, following Selection Sunday (March 13, 2016 @ 5:30 P.M. ET) to determine which teams have made the cut.
You can check out the first of the conference tournaments below, and view the full March Madness schedule here.
Along with your standard viewing options and newly-introduced access points, fans can catch every tournament broadcast live on CBSSports.com (no registration required). And, with the CBS Sports March Madness live stream, you can use Replay Video Capture to record every pass and slam dunk!
With Replay Video Capture, March Madness fans can make production quality video recordings of every tournament game – it's the only software out there that can expertly record streaming video with perfect quality, and doesn't circumvent any copy protection technology, making it 100% legal to use.
Try Replay Video Capture Free Today!