Listening to online radio is quickly becoming a favorite pastime in the United States. Long gone are the days of being glued to your car radio or boombox, we're in a time of anytime access and TONS of incredible shows to enjoy. According to data from Statista, 65.85 million Americans used online streaming services monthly in 2017 – on average tuning in for close to 15 hours every week! Forecasts from the same source also suggest that 55.8 percent of the entire U.S. population, and as much as 68.4 percent of the U.S. internet users overall, will have become frequent or consistent online radio users by the end of this year, 2018.
There are thousands of online radio shows and live streams that you can listen to any time; but for the vast majority of listeners, it's all about being able to tune in to their absolute favorites anytime, anywhere. For one of our own customers, radio just so happens to be one of his favorite mediums of entertainment.
"I've been recording form the radio since long before I ever heard of Replay Radio. I used to have a dual cassette tape recorder (remember those?) that I hooked up to a timer and to the audio out of my "stereo" (and who remembers those?) so I could get up to 180 minutes at a pop of my favorite radio shows while I was at work (90 minutes on each cassette)."
With such a long-standing connection to the radio, the shift into more digital formats was an adjustment for our user. He recalls to us how that evolution played out:
"Of course, it was a HUGE pain to reset the timer all the time to pick up what I wanted on different days, keep the hardware hooked up, etc. Over the years I wore out four Sony Walkmans listening to these cassettes. But the truth was, and still is, that the only way I could stand to exercise, do the dishes, or do any mindless stuff around the house, was if I could listen to what I wanted to listen to (and do it when I wanted to hear it).

Fast forward to the internet age. Once my favorite stations started streaming I figured there had to be a way to capture those streams. Like all things computer, I soon discovered that there were in fact a number of ways to do it, but it seemed that all were ridiculously complicated, none could be scheduled to record at a certain time or were truly reliable."
After doing a quick online search for something that could help record his radio shows, our user discovered Replay Radio and was hooked! Using our powerful Replay Radio software, he is able to queue up all of his top live streams to record automatically, never missing a moment. With high-quality recordings of radio shows, he's able to listen on any device, any time he chooses!
"What do I record every week? My tastes run to jazz, the American Songbook, and Broadway: Singers Unlimited, Radio Deluxe with jazz guitarist John Pizzarelli and his wife, Broadway singer Jessica Mollasky, Johnath Schartz (WNYC), Swing Party (WBGO), Big Band Jazz (WRTI), Voices in Jazz (WRTI), and more. That's so much music that I can't find time to listen to all of it!"
How Does Replay Radio Work?
Replay Radio is the ultimate easy-to-use radio recorder. Just pick a show or station from the built-in guide, and Replay Radio schedules and automatically records the show for you. Then listen on-demand from your smartphone, tablet or PC! Just find your favorite shows using our Media Guide packed with thousands of popular shows and stations, click a button, and Replay Radio instantly adds the selected radio station, show times, and days to your schedule.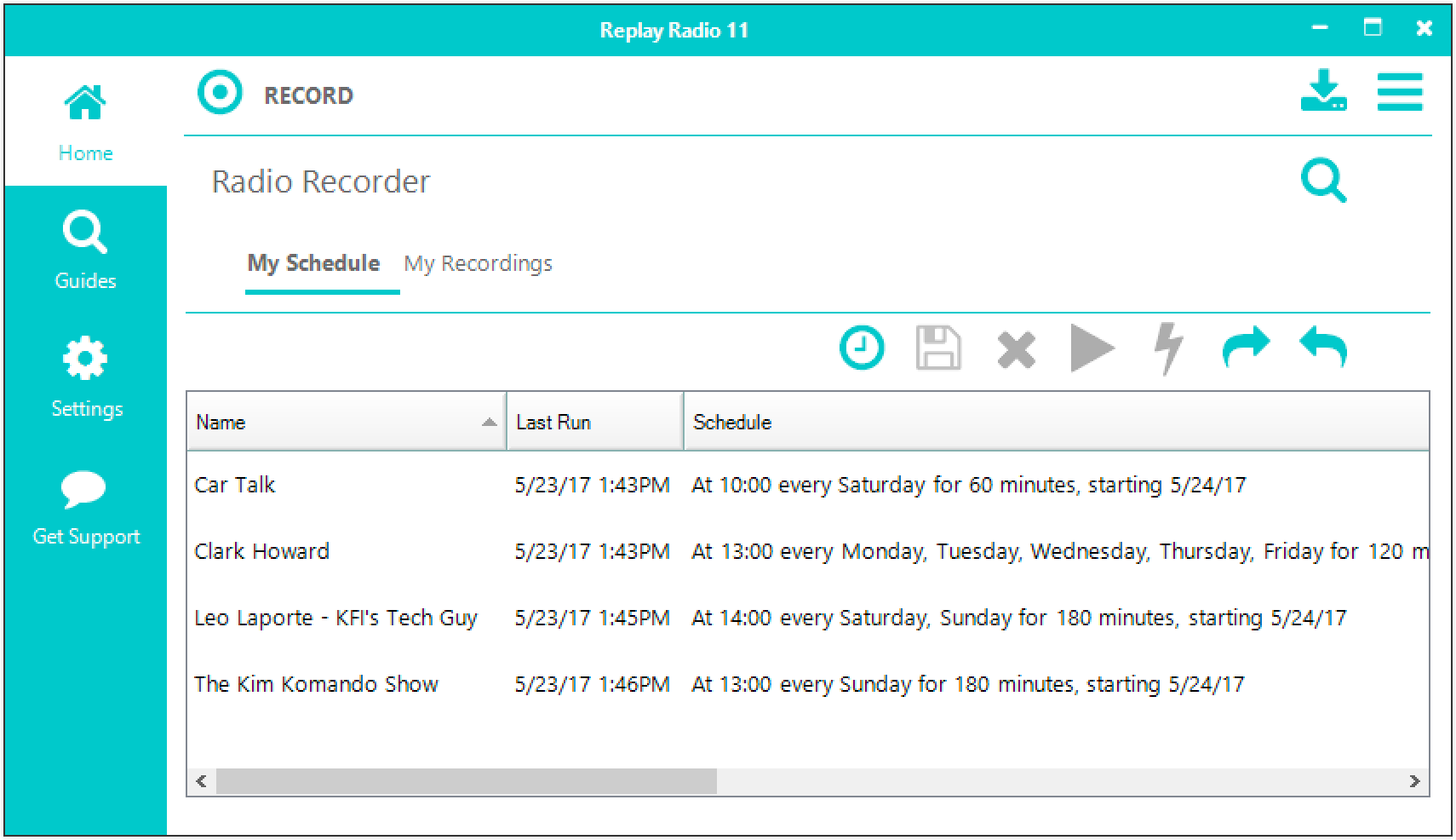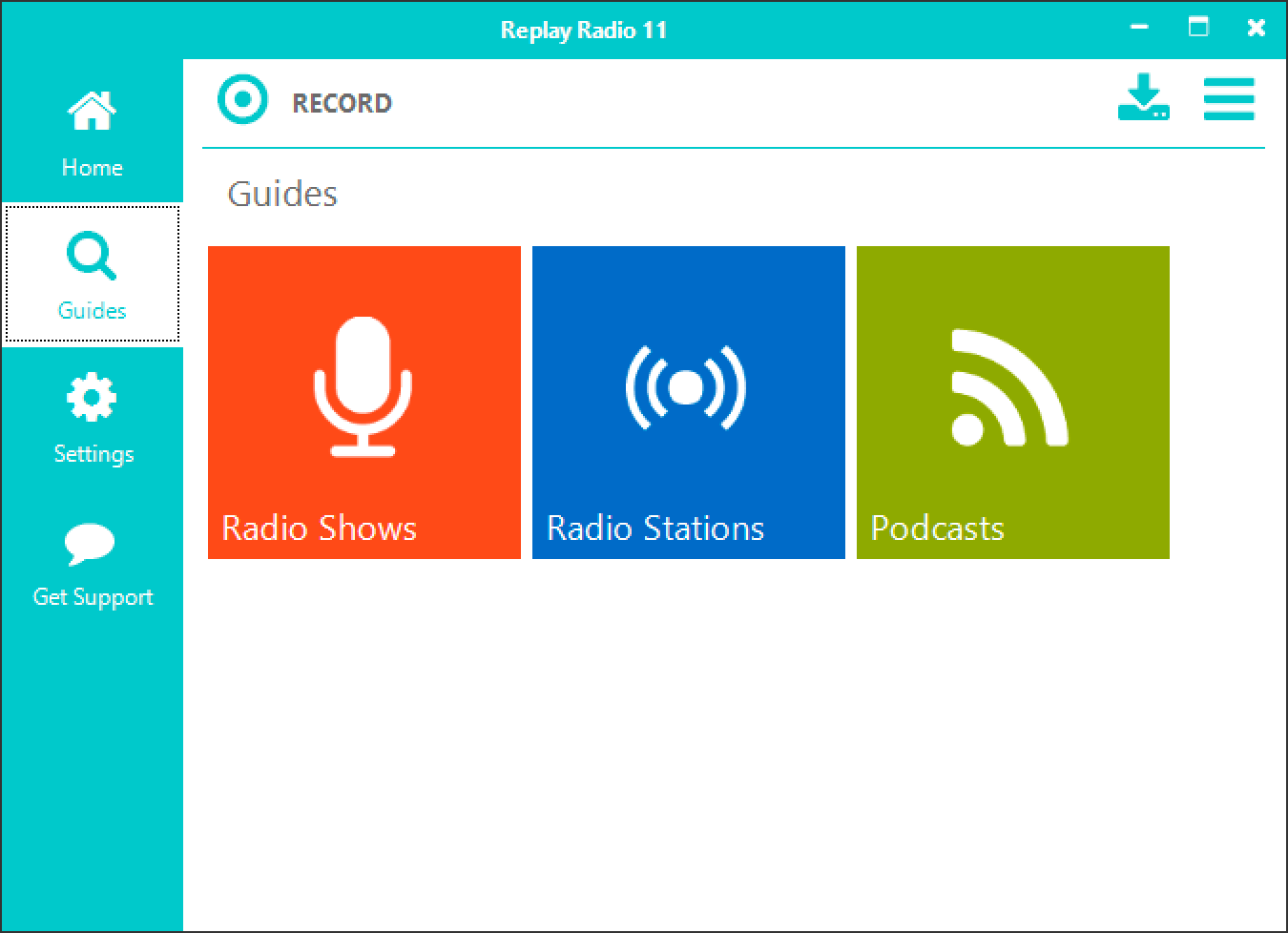 More about our online radio recorder, Replay Radio:
Record thousands of radio shows and stations online
Schedule recordings of any of your preferred shows and stations – even multiple at once!
Auto-sync radio recordings to your iOS smartphone or tablet.
Easily convert recorded files to any format needed.
Want to try Replay Radio for yourself? Click the big button below to download the program for Windows.
Questions? Ask away!