Looking for something to give life to your summer vacation? Getting a group of friends together, packing up your bags, picking a destination, and hitting the road is one of the best ways to enjoy the season. Nothing is more bonding than spending hours with your best pals, significant other, or close family members, and nothing feels more rewarding than when your feet touch the ground when you finally get there. If your upcoming summer plans include a road trip, we've got the perfect list of must-pack items, car preparation tips, and ideas for recording your favorite entertainment to help you plan the best trip ever.
Pack Only the Essentials
Whether you're just headed into the city or have a full cross-country drive, if your main living space is your vehicle, every bit of space counts. No matter how long your road trip may be, packing into a single carry-on or medium-sized suitcase, as much as you possible will help you save a lot of valuable space. With more space, you'll have more room for the most essential things, like snacks, drinks, games, and most importantly, legroom.
Prep a Basic Emergency Kit
Nothing ruins a trip quite like being stranded in the middle of nowhere with no basic resources. If AAA has you on hold or you have no cell signal,, having an emergency kit prepared and easily accessible could be a lifesaver. While there are pre-made emergency backpacks that exist for purchase, none will have every necessity, so we recommend DIY'ing it.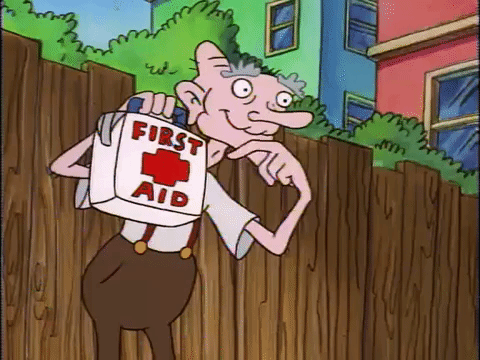 These are some basic items to be sure you include, like:
Emergency food & water

Thermal blankets

Flashlight with extra batteries

First aid kit

Emergency cash

Roadmap

Car charger for your cell phone

Jumper cables
Plan Healthy Foods and Snacks
There's nothing worse than feeling sick or sluggish when you're on a road trip. That's why it's always a good idea to plan ahead and bring healthier snacks and foods to munch on along the way. Rather than relying on fast food, jerky, chips, and other gas station snacks, having some of these essentials will keep your energy up in the best way:
Cut vegetables like celery, bell pepper, carrots, cucumber, and broccoli are all packed with nutrients and stay fresh for a long trip.
Fresh berries and fruits like grapes, oranges, apples, bananas, peaches, nectarines, and plums are delicious, vitamin-packed snacks.
Dry items like trail mix, pita chips, dried fruit, protein bars, granola, and pretzels are all great snacks to have on you at all times.
Storable meats and cheeses are a great way to throw together a quick sandwich on the road, or just take a quick piece for some fast protein.
Pro tip: line your cooler with insulation to keep food fresher longer, and only keep it open as long as you absolutely need to when getting something out – how you pack up your cooler each day makes a difference!
Take a Look Under the Hood
You should treat your car like your own body on a road trip. It needs occasional pampering, a little TLC, and regular check-ups for maximum performance, especially before you put it to work. When the check engine light suddenly pops on or you start feeling a rattling under the hood, it can make any pleasant road trip stressful.
To avoid this, we recommend you take your car into your local mechanic for a regular checkup a few days before taking off, along with prepping a few other things. Here are a few things you should take care of:
An oil change, basic tire check, and rotation if needed.

Making sure you have wiper fluid all filled up to the brim, and that your wipers are still functional.

Putting a recent copy of your insurance information and registration straight into your glovebox for easy access.

Cleaning the car inside and out, and making a plan for garbage disposal

 so things don't get too messy.
Download the Best Entertainment
When you're on your trip and have played all the road trip games you can think of, what could be better than turning to your favorite music, show, movie or podcast? Unfortunately for media lovers out there, WiFi isn't exactly readily available out on the open road and data runs out quickly.  With media-recording software in the Replay Capture Suite, you can download, record, and save all types of online media to enjoy anywhere, anytime.
Record Music: In order to achieve road trip success you must have one essential thing: a playlist. With Replay Music you can easily record any music or entire playlists from Spotify, Pandora, iHeartRadio, Apple Music, and any other online music site or service that you listen to music on – if you can stream it online, you can capture it forever! With this tool, you'll never run out of music again. Here's a playlist that's full of songs to get your car singing:
Download Podcasts: Replay Radio allows you to download any podcast to listen to any time. Whether you are new to the scene, or those who are seasoned listeners, it's (luckily) simple enough to download and archive podcasts to listen to anywhere, on any device. And there are a variety of different topics to choose from. Check out some options here. 
Save Movies and Shows: Replay Video Capture allows you to take any online or streaming video and save it to your own collection! After recording, you can save as just about any file format and access anytime, anywhere. You could record the World Cup match for your favorite team, an oldie but goodie movie, or even the entire season of a binge-worthy show. (Hint: follow the link for suggestions)
Grab YouTube Videos: Want to watch your favorite YouTuber's videos, a YouTube original series, and exclusive music videos on-the-go, but don't to use up all your data? No worries. Replay Media Catcher downloads streaming video and audio files from millions of sites, including YouTube. It allows you to save the downloads to your computer and access them at any time, WITHOUT having to use your data.
Have your destination picked out yet? If not, grab a map, some tape, and a dart, close your eyes and throw. Now you're almost ready. Next step, follow this preparation list and you'll be on your way. Don't forget to download your entertainment with all the great tools in the Replay Capture Suite, or you could wind up playing iSpy for the next 10 hours.
Try Replay Capture Suite Today
Have any other essential items or tips for a good road trip? Let us know in the comments below!