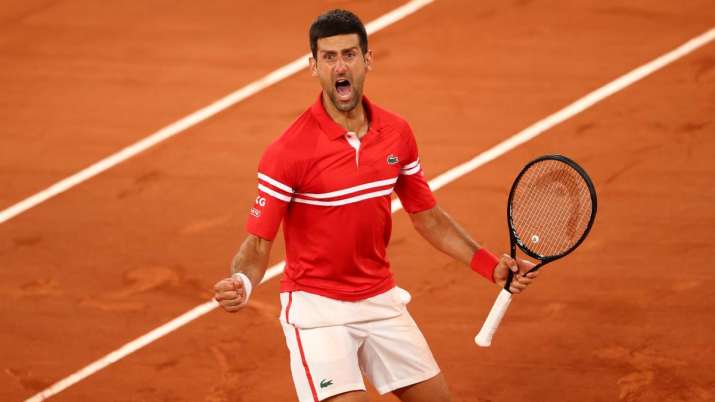 Are you a tennis fan? If yes, then you must be looking forward to the French Open, perhaps the most unpredictable of all the Grand Slam tournaments.
The French Open (also known as the Tournoi de Roland-Garros) is one of tennis' four Grand Slam tournaments. A French tournament has been contested since 1891 for men and 1897 for women, though entry was restricted to members of French clubs until 1925. The tournament was elevated to the status of Open Championship in 1968, but it was closed to contract pros in 1972.
When Is French Open 2022?
In 2022, French Open will start on May 22 and end on June 5.
If you're one of the lucky few who can attend the French Open in person, then we envy you. But if you're going to be watching it on TV, like most of us, there's a problem. Because it's a European tournament, the time difference makes watching live games problematic to North American tennis fans. The solution? Simple! Record French Open 2022 on a schedule with Replay Video Capture!
With Replay Video Capture, making high-quality videos has never been easier! Check out this straightforward guide:
Configure Your Screen Recording Software in 3 Simple Steps:
To begin, launch the app and select Get Video. When you enable the option in settings, the software will automatically detect and highlight a video window on the screen.
After that, click the Record button to begin recording your online video, and then choose Stop or Pause from the control panel. Enable background mode in settings to allow you to open other windows and browsers while the movie is playing. You may also adjust the resolution to HD or even 4K.
To schedule a recording, launch the Scheduler and enter the website URL into the Scheduler URL/File Path field. The app allows you to choose the Start Time and Duration. When you're finished, click Save Schedule.
Wasn't that easy? And now let's have a look at the French Open 2022 schedule, which has already been released. This will make it even easier to set up Replay Video Capture to record the tournament automatically.
French Open 2022 Schedule
| | | | |
| --- | --- | --- | --- |
| Date | Time (ET) | TV / Stream | Round |
| Sunday, May 22 | 5 a.m.-3 p.m. | Tennis Channel | First Round |
| | 12-3 p.m. | Peacock | |
| Monday, May 23 | 5 a.m.-6 p.m. | Tennis Channel | First Round |
| | 11 a.m.-3 p.m. | NBC | First Round |
| Tuesday, May 24 | 5 a.m.-6 p.m. | Tennis Channel | First Round |
| Wednesday, May 25 | 5 a.m.-6 p.m. | Tennis Channel | Second Round |
| Thursday, May 26 | 5 a.m.-6 p.m. | Tennis Channel | Second Round |
| Friday, May 27 | 5 a.m.-6 p.m. | Tennis Channel | Third Round |
| Saturday, May 28 | 5 a.m.-3 p.m. | Tennis Channel | Third Round |
| | 12-2 p.m. | NBC | |
| | 2-6 p.m. | Peacock | |
| Sunday, May 29 | 5 a.m.-12 p.m. | Tennis Channel | Fourth Round |
| | 12-2 p.m. | NBC | |
| | 2-6 p.m. | Peacock | |
| Monday, May 30 | 5 a.m.-3 p.m. | Tennis Channel | Fourth Round |
| | 3-6 p.m. | Peacock | |
| Tuesday, May 31 | 6 a.m.-6:30 p.m. | Tennis Channel | Quarterfinals |
| Wednesday, June 1 | 5 a.m.-5:30 p.m. | Tennis Channel | Quarterfinals |
| Thursday, June 2 | 8 a.m.-2 p.m. | Tennis Channel | Women's Semifinals |
| | 11 a.m.-2 p.m. | NBC, NBCSN | |
| Friday, June 3 | 8 a.m.-3:30 p.m. | Tennis Channel | Men's Semifinals |
| | 11 a.m.-3 p.m. | NBC, NBCSN | |
| Saturday, June 4 | 9 a.m. | NBC | Women's Final |
| | 12-2 p.m. | Peacock | Men's Doubles Final |
| Sunday, June 5 | 9 a.m. | NBC | Men's Final |
| | 12-3 p.m. | Peacock | Women's Doubles Final |