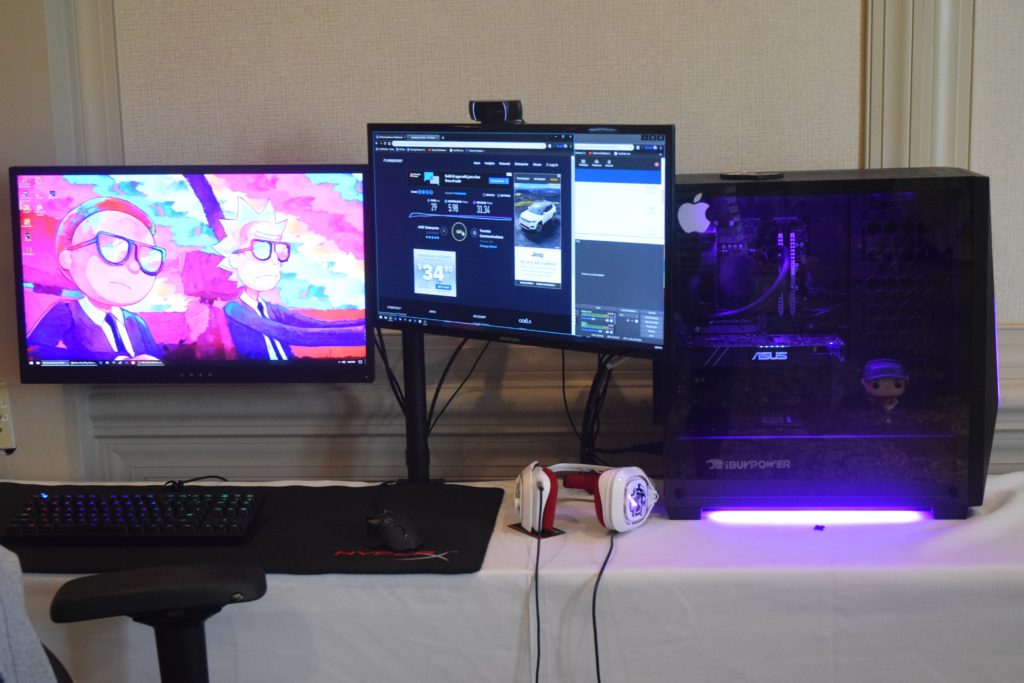 We love consuming video content, be it documentaries, music videos, or our favorite TV shows and movies. With YTV Clone, multi-taskers can watch TV shows online, catch the game, and follow a cooking tutorial while checking in on the news. This easy-to-use program offers picture in picture video, making it possible for you to watch multiple movies and TV shows at once, all without having to switch between browser windows or tabs. 
Watch TV Like Never Before with YTV Clone's Picture in Picture Technology
Have you caught yourself watching a YouTube react or gaming video, and wondered how the creator generated the second screen? The secret is YTV Clone's picture in picture video.
YTV Clone duplicates your Chrome browser window to create Picture in Picture (PIP) browsers. Drag and drop these browsers anywhere on your screen, and continue to use your PC to catch up on work, use your favorite streaming service, and more
How to Watch Picture in Picture TV & Movies
YTV Clone creates one or more PIP browsers – small copies of the Chrome browser windows that retain the most important browser controls available as a right-click context menu.
Once YTV Clone has been installed on your PC, you can open multiple movies and TV series online for free and start watching. All without touching your PC media player.
To start using the program, simply follow these few steps:
Open your free streaming service of choice in Google Chrome.
Click YouTube TV PIP or Create PIP to open the PIP browser.
Pause the streaming TV show or movie if it is already playing. If multiple tabs are open in your Chrome browser, only the tab you're currently using will be cloned. The open/visible page can also be a minimized window.
When you're watching a YouTube TV channel video, use the "YouTube TV PIP" button; or use the "Create PIP" option for any other web page.
Alternatively, enter the URL of the page containing the free movie or TV show in the "Website URL" field and click on the "Open Show" button.
Thanks to YTV Clone, your content library is endless! You can watch movies online, jump onto your favorite streaming site, and watch TV shows online free, all with a few clicks of a button.
Turn Your PC or TV an All-in-One Entertainment Center with YTV Clone
YTV Clone is an awesome video player that will transform your PC into a multi-viewing entertainment center. Its super fast, easy-to-use features work with any video, enabling you to watch multiple videos, clone videos on your browser, and even connect with your TV.

Download YTV Clone today!