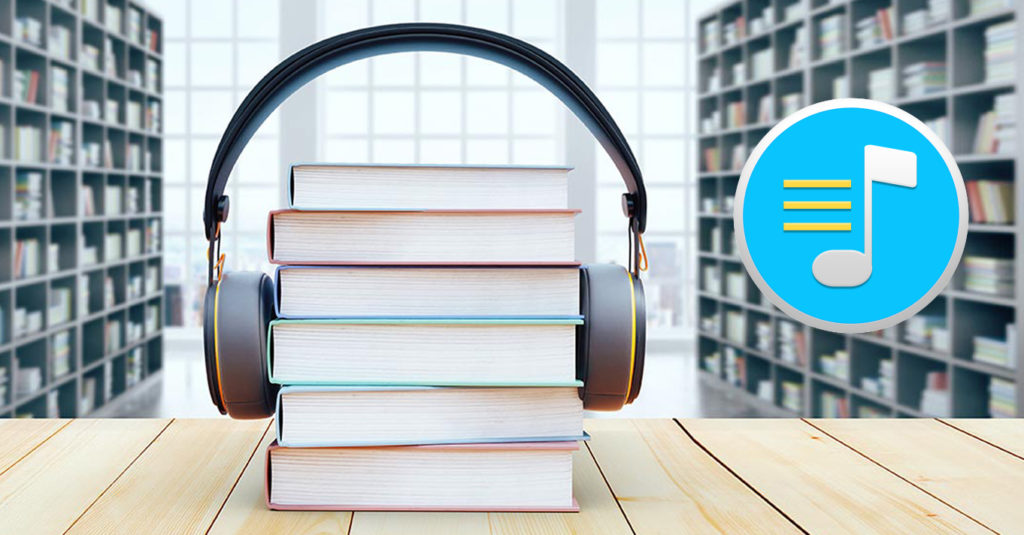 Whether you're relaxing at home or trying to kill time on that long commute into work, listening to an audiobook is the perfect distraction to keep you entertained and your mind engaged. The best thing about an audiobook? You can enjoy your favorite novel, autobiography or informative non-fiction book while doing something else; cooking up a meal for family or friends, out on a run, driving to work or even just gazing out the window… An audiobook really is the perfect companion.
With thousands of bestselling works being made available as audiobooks every year, there's endless audio content out there for you to enjoy. If you're looking for somewhere to start, here are just some of our favorite audiobooks to while away the hours.
The Handmaid's Tale by Margaret Atwood
Winner of the Best Audiobook (Fiction) at the New York Festival Radio Awards 2020, this outstanding reading of Margaret Atwood's dystopian classic, The Handmaid's Tale, is sure to send shivers down your spine. Narrated by Elisabeth Moss, the star of the Hulu television adaptation, The Handsmaid's Tale tells the story of Offred, a woman subjugated by the patriarchal, totalitarian state of Gilead. The novel jumps between the past and present to recount the tales of Offred and her fellow Handmaids' attempts to resist the regime, in a thought-provoking commentary on women's rights, racism, religion, and how quickly and terrifyingly democracy can slip from our fingers. It might not be an easy listen, but it's worth every moment.
Available on Amazon and Audible.
Malcolm Gladwell – Talking to Strangers: What We Should Know About the People We Don't Know
Some books come alive in audiobook format, and Malcolm Gladwell's Talking to Strangers is certainly one of them. In this captivating examination of human behavior and interaction, Gladwell talks to the many people whose knowledge and observations make up the body of this book: scientists, criminologists, psychologists and more, and includes their voices as he asks them probing questions about the world around us and key events in modern history. With a similar feel to a podcast, this is a listening experience that will leave you re-examining how you think about the people around us, and thinking twice about how you interact with the world.
Available on Amazon and Audible.
John Carreyrou – Bad Blood: Secrets and Lies in a Silicon Valley Startup
It's something that's crossed all our minds: What really goes on behind closed doors in Silicon Valley's fastest-growing and most controversial startups? This New York Times bestseller gives us the inside scoop on the spectacular rise and fall of Theranos, the now infamous startup founded by Elizabeth Holmes, by the journalist who exposed the lies behind the multi-million dollar funded company. This is a gripping listen that exposes the ambition of entrepreneurs, the smoke and mirrors that guild their promises, and the astronomical consequences when the startups fail to deliver the dream. This award-winning exposé will have you gripped.
Available on Amazon and Audible.
Bill Bryson – At Home
Known for exploring the furthest corners of the world for his travel writings, this time Bill Bryson stays a little bit closer to home, literally. Ever wondered why our homes are the way they are, why we sleep the hours that we do, how salt became a kitchen staple? In At Home, Bill Bryson takes a tour through the makings of the modern home and pauses on the intriguing idiosyncrasies he finds along the way. This is a calming and fascinating listen that will make you think a little bit more deeply about the place you call home.
Available on Amazon and Audible.
Lori Gottlieb – Maybe You Should Talk to Someone: A Therapist, HER Therapist, and Our Lives Revealed
What happens when a therapist needs to see a therapist? To find out, get listening to this page-turning memoir turned audiobook by psychologist Lori Gottlieb. Answering many of the questions we've always wanted to ask the people who are normally asking us the questions… Maybe You Should Talk to Someone is a compelling insight into the world of psychotherapy and the people who hold all our secrets. There's never been a better way to find out what's going on on the other side of the couch.
Available on Amazon and Audible.
Becoming – Michelle Obama
In Becoming, the former First Lady Michelle Obama takes us through her childhood, her marriage, her life in the White House and her experiences as a mother. Read by the woman herself, this is a poignant and insightful listen that doesn't hold back: she shares uplifting wisdom alongside candid comments on the darker side of the American dream and US political life. This is also the perfect accompaniment for those who have loved the new Netflix series, also titled Becoming, and who just can't get enough of this impressive and inspirational figure.
Available on Amazon and Audible.
Trever Noah – Born a Crime
Trevor Noah, the much-loved host of The Daily Show, takes us back to his childhood in South Africa in a sometimes comical, sometimes horrifying account of life during the country's transition from apartheid. Read by Noah himself, this is a coming-of-age story told with incredible honesty, with the sights and sounds of racially-torn South Africa portrayed vividly and compassionately in a demonstration of Noah's skilful storytelling. You'll be uplifted, and quite possibly brought to tears. This one is not to be missed.
Available on Amazon and Audible.
James Joyce – A Portrait of the Artist as a Young Man
If you're looking for a classic, look no further than Colin Farrell's reading of James Joyce's A Portrait of the Artist as a Young Man. Dublin native Colin Farrell brings a warmth and authenticity to this literary favorite that tells the story of Stephen Dedalus as he tries to find his place in an era defined by burgeoning Irish nationalism and the restrictions of conservative Catholicism. A semi-autobiographical story about the conflicts of hedonism, family, religion and nationalism, this audiobook will be sure to capture the imagination and take you back to another place and time.
Available on Amazon and Audible.
---
With so many incredible audiobooks out there to choose from, it's easy to feel like you're missing out on the very best content. Thankfully, with Replay Music you can record and save all your favorite audiobooks and streaming audio, so that you're free to enjoy it in your own time, at your own pace! Plus with Replay Music, all your audiobooks will be magically tagged and saved, keeping your content library organized and ready to go.
Try Replay Music free today and start capturing your favorite audiobooks and much, much more. Get started now, and you'll never need to miss a moment ever again.