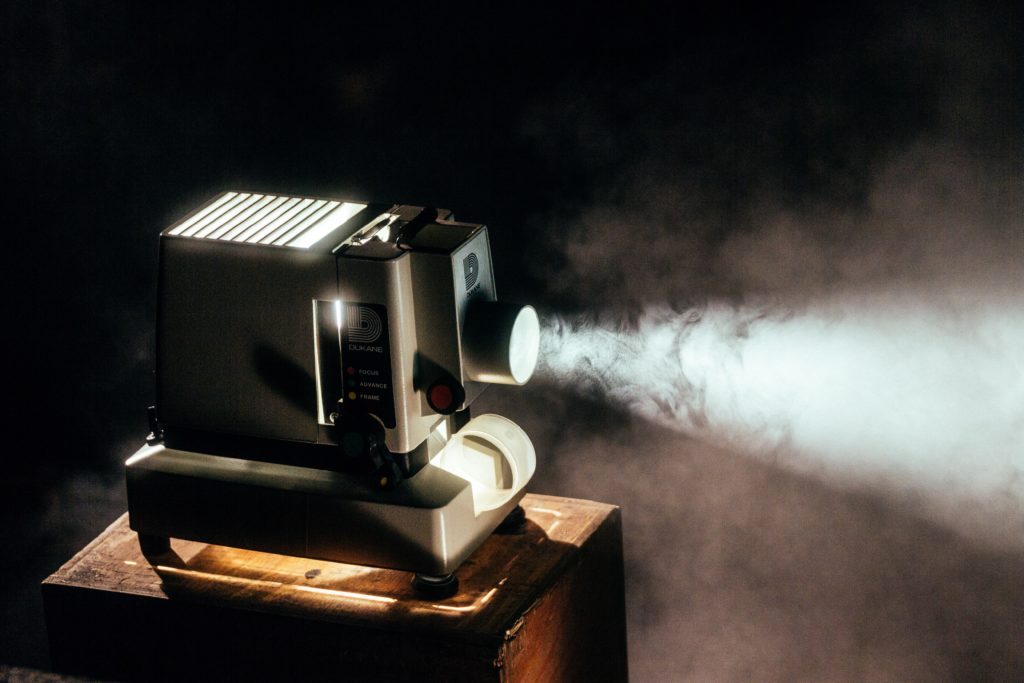 Happy Halloween! While some people go nuts for Christmas, and others go gaga for Easter, we think Halloween is the best night of the year! We love nothing more than getting into the mood by curling up on the couch with close ones, and catching our favourite Halloween flicks in the lead up to the big day.
We've compiled a list of the best Halloween movies on your favourite streaming sites such as Netflix, Shudder, and Amazon Prime Video so you can spend this Hallows Eve delving deep into the darkness of the best blood curdling box office hits at your fingertips.
With Replay Media Capture, you can transform your home into a haunted house, stream these creepy movies online and keep them forever, so you and the family can rewatch the scary classics whenever you want.
Break out the popcorn, turn off the lights, and lock the doors. It's time to get to know our top 10 movies that will raise the hair on the back of your neck, and inspire your next Halloween costume.

Halloween (1978)
Halloween movies don't get any more iconic than the original Halloween. Go back in time as young Jamie Lee Curtis plays Laurie Strode, a high school student whose babysitting gig goes bad when she's stalked by an escaped killer who murdered his sister 15 years earlier.
The combination of John Carpenter's chilling score and Michael Myers' haunting, expressionless mask make this Halloween classic a must watch this October!
Where to Stream: Shudder
No need to dust off your old videos, capture this classic with Replay Media Capture!

Halloween Kills (2021)
The nightmare isn't over! Transport back to Haddonfield, Illinois, as Michael Myers escapes from Laurie Strode's trap to continue his ritual bloodbath. Injured and taken to the hospital, Laurie fights through the pain as she inspires residents to rise up against Myers. Taking matters into their own hands, the Strode women and other survivors form a vigilante mob to hunt down Michael and end his reign of terror once and for all.
The perfect follow up to Halloween 1978, why not go on a terrifying 40-year journey and enjoy the two back-to-back this year?
Where to Stream: Peacocktv
Record this movie online with our handy recording tool today.
Fear Street Part 1: 1994
Based on books by R.L. Stine, Fear Street follows a group of teenagers in Shadyside who are terrorized by an ancient evil. This horrifying force is responsible for a series of brutal murders that have plagued the town for centuries. Watch the gangs as they discover these events might not be random, and that they may be next! Can the group of teens band together to break the curse?
Fear Street makes for a marvelously entertaining throwback slasher, and an instant classic come Halloween.
Where to Stream: Netflix
Enjoy a very Netflix Halloween with this spine-chilling film and more classics like this one! Check out Netflix's "Best Halloween Movies" genre.

Killing Spree (1987)
A classic low-budget horror, Killing Spree follows Tom Russo, a paranoid airplane mechanic struggling to make ends meet, who suspects his wife of adultery. Tom goes on a killing spree eliminating all he believes are sleeping with her, but trouble begins when his victims don't stay dead, as they come back as zombies to avenge their unjust deaths.
Not one to be taken too seriously, Killing Spree is the perfect film for those who want a few laugh-out-loud moments with a side of gore.
Where to Stream: Amazon Prime
This recorded video is best enjoyed with popcorn to your left hand and someone to squeeze in your right!

It (2017)
Noone does horror quite like Stephen King, and It is no exception. This long awaited film follows seven young misfits in Derry, Maine, who face their worst nightmare, an ancient, shape-shifting evil that emerges from the sewer every 27 years to prey on the town's children.
Banding together over the course of one horrifying summer, each of the friends must overcome their own personal fears in their battle with the murderous, bloodthirsty clown known as Pennywise.
…What is it about clowns that immediately strikes fear in our hearts?
Where to Stream: HBO Max
Dying to watch this movie again? Add it to your virtual collection with our handy online tool!
BONUS FILM: Lego Star Wars Terrifying Tales (2021) For the Kids
Sooo… "Terrifying" is definitely an overstatement. Lego Star Wars Terrifying Tales is an anthology of stories set in the Star Wars universe, that is definitely more silly than anything else. A fun watch for kids, and big kids alike, this is a seasonal celebration of the villainous dark side of the Star Wars galaxy, just in time for Halloween!
This 45-minute special is perfect for little Halloween fans, and its quick run time means you can get the kids in bed at a reasonable time before flicking over to something a little more age appropriate.
Where to Stream: Disney+
---
Download Streaming Videos Online with Replay Media Catcher
Replay Media Catcher is a great solution for your streaming video recorder needs. Download the movie in seconds, and take it straight from your computer screen, to the full screen of your home theatre room.
With this streaming video downloader, there is no limit to the number of online videos you can record. Download and install Replay Media Catcher today.