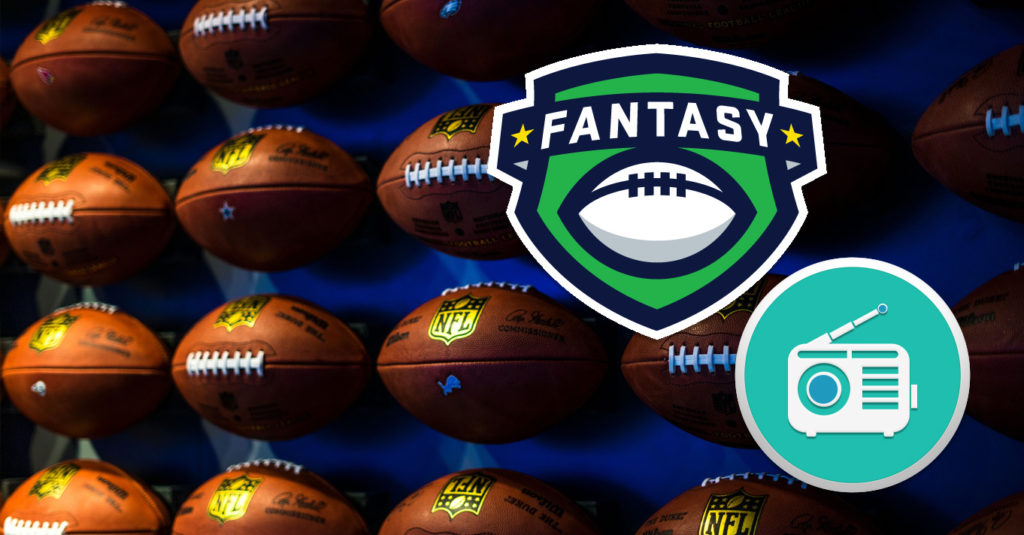 Are you ready?

The NFL season opener is right around the corner, and most of your friends are probably scrambling to get their top picks ready for their fantasy football team selection.

What's that? You aren't familiar with fantasy football? Or maybe, you've heard of it but aren't yet sure what it is. Now is the perfect time to study up and get in on the action so you don't miss a single play.

In arguably one of the most hotly anticipated events of the football season next to the Super Bowl, the fantasy football online draft pick is when fans from far and wide strategize their top picks for the upcoming football season and create their fantasy dream team in order to win some serious cash.

Picks are often based on the season stats and rankings from the previous year or the career trends of a player or team. The result of having a winning fantasy team at the season's end? Major money. Or at least the possibility of it… Not to mention the opportunity to meet and connect with other diehard football fans. At the very least, combining two awesome things–sports and money–can make the entire season so much more fun to watch.

So where to begin? We've rounded up the best fantasy football podcasts in the game to make sure you've got the stats you need to make the best match-ups possible. When you're armed with Replay Radio, you can make sure you've got your favorite podcasts categorized and lined up to record so you can go back, re-listen, and re-evaluate your picks to get set for kickoff.
Rotoworld Football Forecast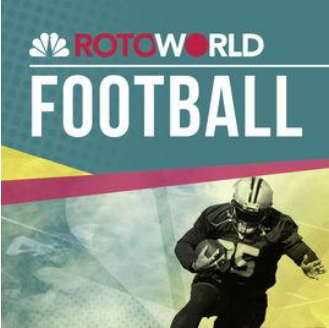 As a trusted name in the fantasy football world, Rotoworld has a veritable arsenal of podcasts to provide you with nearly every aspect of fantasy football. Our pick is this podcast, with its bite-sized episodes that keep you informed and tuned in to each ranking. This podcast is well-trusted, time-tested, and has become an authority of everything fantasy football in the years since its inception.
Capture The Rotoworld Football Forecast on Apple Podcasts or Stitcher
Taekcast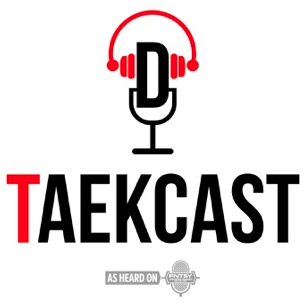 This podcast has everything you need to make it your source for all things sports betting. Because as fun and addictive as fantasy football is, one of it's most compelling reasons for existing is getting a great payout at the end of the season. This podcast helps you to make the best bets with its regular analyses of the best possible outcomes. If you're up for a mentally-stimulating breakdown of possible upshots, this podcast is the right place.
Capture Taekcast on Apple Podcasts or Stitcher

Eat. Sleep. Fantasy.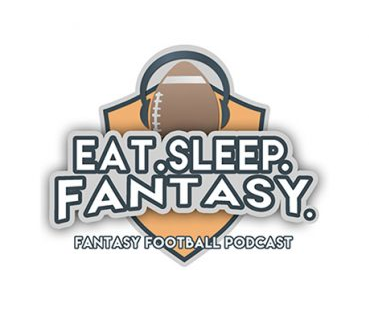 If you are looking for a great podcast to get your feet wet on the (imaginary gridiron), then you've found the right place. With a fun and immersive approach to fantasy football, the hosts take you through the highs and lows of the previous season in a playful and narrative way, so you have all the information you need to make the best picks for the season ahead–and have some fun while you're getting up to speed!
Capture Eat. Sleep. Fantasy. on Apple Podcasts or Stitcher
The Audible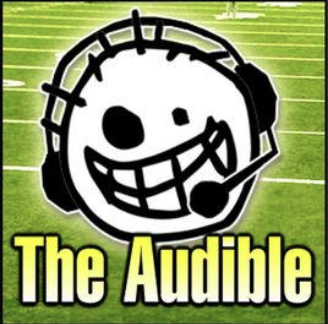 In the longest-running fantasy football podcast on our list, The Audible comes through and with good reason… In a podcast that is thorough, informative and interactive, the hosts leave no stone unturned. The hosts don't shy away from any topic… From deep dives of betting analyses to in-depth health reports for key players, this serial boasts of a strong team of hosts who can help you get the full low-down on all the biggest choices of the season.
Capture The Audible on Apple Podcasts or Stitcher
Triple T Podcast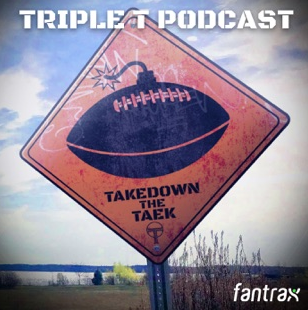 In this fan-centered podcast, the Triple T stands for "Takedown The Taek: Fantasy Football"… and it's got everything you need to get your taek on. Perfect for football aficionados who need to separate fact from fiction in the world of Fantasy Sports, and get to the straight facts on their favorite players for the season ahead.
Capture The Triple T Podcast on Apple Podcasts or Stitcher
The Fantasy Black Book Show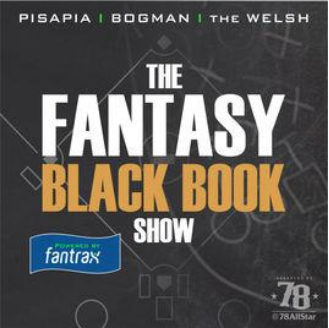 Want your stats served up with some serious humor? Then this podcast is one you don't want to miss. In a broadcast that is jam-packed with info, you'll find genuinely quality content that's worth every minute. With hosts that interact regularly with their fans, they answer any question across the gridiron. The best part of this podcast is that it runs year-round, so you can get your fantasy stats in well ahead of the game before the season starts.
Capture The Fantasy Black Book Show on Apple Podcasts or Stitcher

Now that you have your choice of some the absolute best fantasy football podcasts behind you to make the ultimate fantasy dream team, all you need is to get recording! Not sure how to do it? Check out our handy tutorial to Replay Radio, and then tune in and get ready to win big!
Check Out the Tutorial!