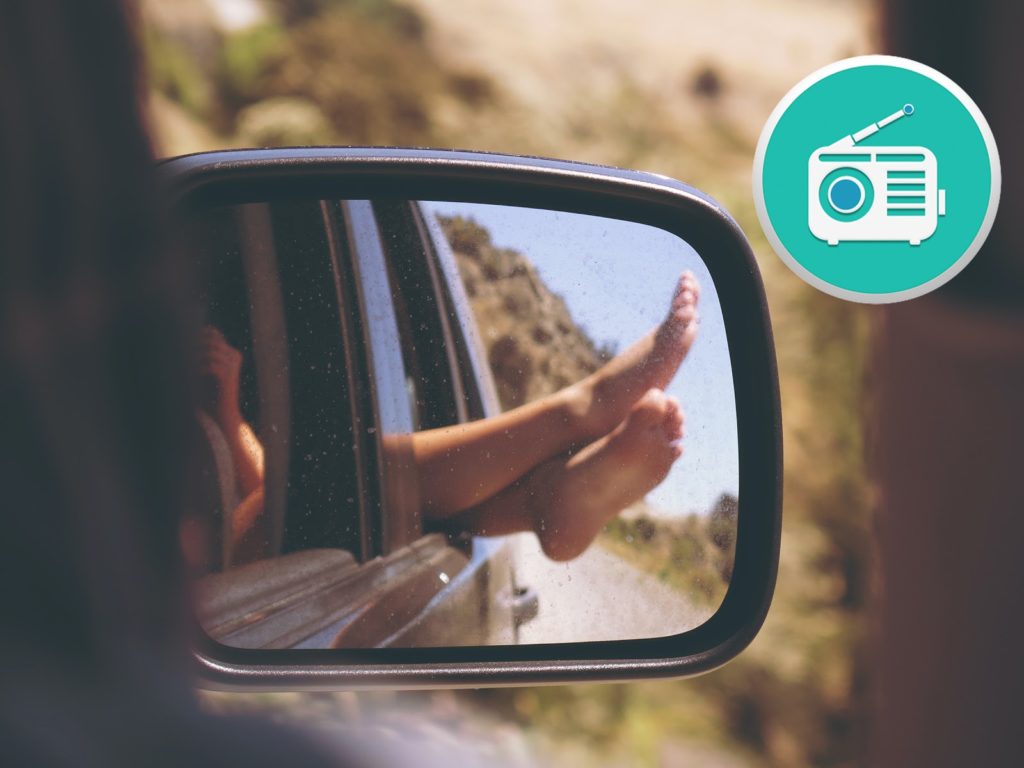 Your summer travel plans may have changed this year, but that doesn't mean you can't still go on at least a few road trips. Wherever you are, there is bound to be an abundance of architectural and/or natural beauty to explore. For all of these excursions, grab your road trip mates, hop in your car and queue up your favorite playlist — you're ready to go!
With Replay Radio, you can whip up a crowd-pleasing playlist in no time. Just pick a show or station from the built-in guide, and Replay Radio schedules and automatically records the show for you. Then listen on-demand from your phone or tablet — it's the best way to enjoy your favorite radio shows and stations en route to your next destination.
To help you on your way to perfect playlist curation, here are 5 Pandora Stations to record for your next summer road trip.
Ready for some hip hop? This station will take you back to the late 90s/ early 2000s, and have you blasting everything from Eminem's, "My Name Is", to Outkast's, "The Way You Move". Plus, you'll also find a wide selection of new releases if you're a fan of current music. All the classics and newest hits are here and at your fingertips!
Get your dose of feel-good, country hits from the likes of Luke Combs and Jason Aldean. Nothing says summer road trip like "Play It Again" by Luke Bryan or Thomas Rhett's, "Die a Happy Man". You'll keep coming to these easy-on-the-ears tunes!
Is the temperature rising or is it just the selection of spicy Latin hits on Latin Road Trip Radio?  Expect a collection of songs from artists like Ozuna, Shakira, Raymix & Juanes and Romeo Santos. To kick things off, get ready for "Hasta El Amanecer (Feat. Daddy Yankee) (The Remix)" by Nicky Jam as the first tune on the list.
If your summer road trip mates happen to be your better half and kids, then you're in luck! With Family Road Trip Radio the miles go faster — so hit the road, Jack! Enjoy a variety of sing-along classic rock, reggae, pop rock, timeless children's favorites and family-friendly hits.
This one doesn't need much of an explanation — with Lip Sync Road Trip Radio, it's like karaoke time in your car! Here you'll get everything from Queen, "Another One Bites the Dust", to the Fugees', "Killing Me Softly". With this playlist queued up, you'll want to keep driving!
---
With so many to choose from, where do you even begin? With Replay Radio, you can whip up a summer road trip playlist in no time! Replay Radio uses advanced recording technology that enables recording from any radio station, regardless of format or audio source. Plus, it is the only product that can record multiple shows at the same time — get the latest version today so you can hit the road and get exploring!