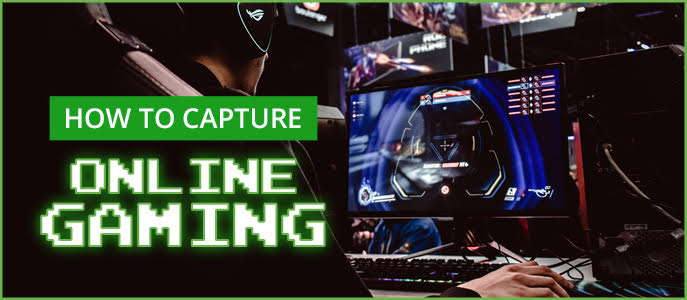 If you love gaming, there's a good chance you're not alone.

More than ever, users are logging in online to check for fresh content from gamers worldwide, looking for tips, tricks, cheats, or even just the ultimate gameplay experiences. The reasons are endless, and the options to find what you are looking for are just as numerous. If you are a gamer, this means that there are so many opportunities to share your content online… With friends, other gamers, and more. If you get it out there, there's a good chance it will get devoured and build you a following.

But the number one killer of viability in the streaming world? Poor quality video. In fact, the majority of viewers online say that video quality is one of the most important factors when viewing content online. This means that whatever you record, it needs to be high-quality… In picture, in sound, and in experience.

Luckily, Replay Video Capture has your back. Our powerful game recording software makes it easy for you to capture the absolute best of your gameplay, and with some of our latest updates, it makes the experience even better than ever. Our game capture software comes with a dual recording feature that allows you to capture game audio and mic input simultaneously. At 100 frames per second, you've got great quality video that's faster than ever.

Ready to start recording? We're here to lay out the easiest way to do it, in just 3 simple steps!

Step 1:

Start up Replay Video Capture, and start the action.

Step 2:

Click "Get Video", so that the screen capture automatically marks the screen you want to record. This makes it super easy to make sure you capture and share only what you want to.

Step 3:

Save your video get ready to share!
Once you've got your gameplay recorded, you're all set to get your tips and tricks out to friends, family, or even the entire gaming world!

Still stuck on how to get started, or just not sure how to record gameplay on PC in general? Take a look at our handy User Guide for more info… including all that Replay Video Capture can do! For a more personal touch, make sure to reach out to our support team. They're happy to help out so you can get gaming!

Get the Guide