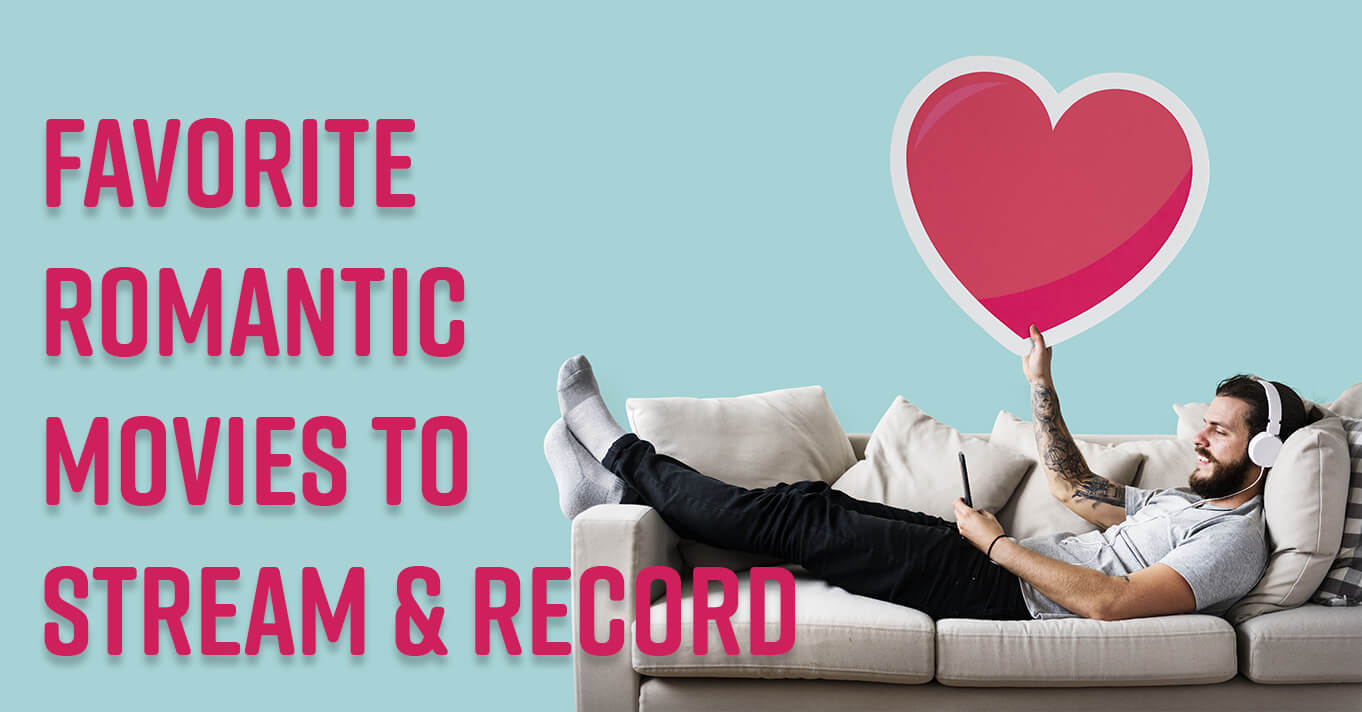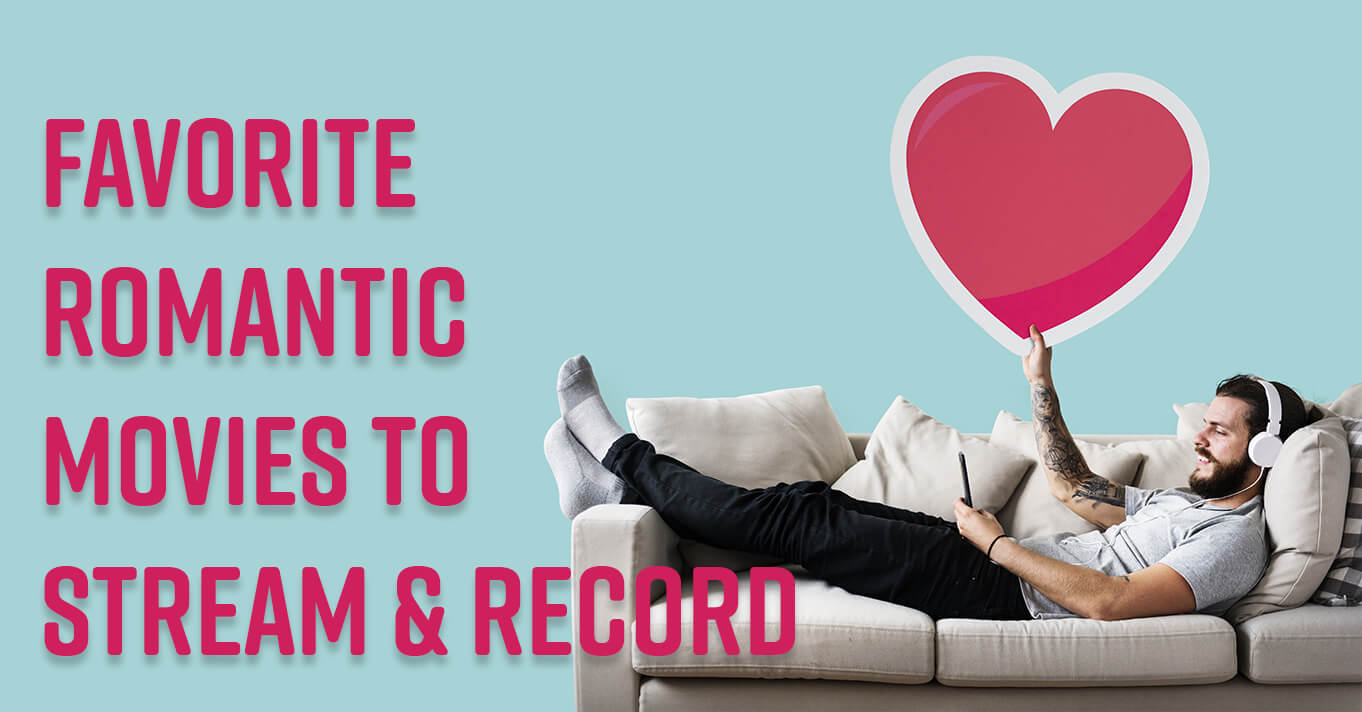 Say what you want about romantic films, since the beginning of cinema, they have been drawing in huge numbers of viewers. And is it any wonder? They are filled to the brim with big romantic gestures, corny lines ("You complete me…"), perfectly manicured men, and perfectly imperfect heroines. It's no wonder that romance films are among the most popular genre of movies out there. They're perfect for so many types of movie lovers… from those who like to enjoy them with a group of close friends, have a good solo cry, or simply cozy up with a partner.
With Valentine's Day finally here, there's no better time to dive into some truly great romantic films. With Replay Video Capture for Windows or Mac, you can watch and record your favorite romances (and more besides) to watch and re-watch to your heart's content. Netflix has always been the king of romantic movies and new originals, but sites like Hulu and Amazon Video have their fair shares of amazing romance flicks! Here are our top picks from each one:
Based on the popular young adult bestseller, of the same name, this wildly popular Netflix hit tells the story of Lara Jean (Lana Condor), who has been writing secret love letters to the boys she's fallen in love with for years. This harmless past-time turns into a nightmare when one day all of her letters get sent to each boy on her list, which leads her to make a pact with suddenly single heartthrob Peter Kavinsky (played by Noah Centineo) to make his ex-girlfriend jealous! Nothing could possibly go wrong….
You can watch and record To All the Boys I've Loved Before on Netflix.
No romantic movie list would be complete without this modern classic, starring Hugh Grant in the role that launched him into the hearts of millions. Here, Grant's Charlie is a man who doesn't seem to be nailing the whole "love" thing but finds himself falling in love with Carrie, a beautiful American played by Andie MacDowell, as he navigates a series of weddings and events with his close group of quirky friends.
You can watch and record Four Weddings and a Funeral on Hulu.
In a romance film that is as funny as it is romantic, The Big Sick tells the real story of comedian Kumail Nanjiani and his wife Emily Gordon as they navigate familial cultural differences in the face of a health scare. Kumail plays the titular role and Zoe Kazan is Emily in this hilarious romance with heart.
You can watch and record The Big Sick on Amazon Prime Video.
This historical romance set in 1946 is the story of British writer Juliet Ashton (Lily James), who begins exchanging letters with residents of Guernsey while they are under two years of German occupation during WWII. In the process, she meets Dawsey Addams and romance blossoms.
You can watch and record The Guernsey Literary and Potato Peel Society on Netflix.
It's hard to think of anything more romantic than bonding over-shared taste in great music. In this movie, high school students Nick and Norah (played by Michael Cera and Kat Dennings, respectively) get to know each other as they chase down their favorite band Where's Fluffy? while simultaneously trying to care for their drunk friend. For anyone who has ever set their love story to the perfectly curated soundtrack, this is the flick for you.
You can watch and record Nick and Norah's Infinite Playlist on Hulu.
In this quirky romance, down-on-his-luck comedian Sam (played by Johnny Depp) finds himself living with a brother and sister, Benny and Joon. It turns out, Sam is the only one who can connect with Joon, who suffers from an unnamed mental illness, and this makes for a romance story that is just as much about boy meets girl, as it tells the love story of a family as well. Not to be missed if you are a fan of unconventional love stories.
You can watch and record Benny & Joon on Amazon Prime Video.
In this sci-fi love story for the modern ages, Theodore Twombly (Joaquin Phoenix) falls in love with Her. Well, actually there is no "her" in human form, but rather a sexy AI operating system named Samantha (voiced by Scarlett Johansson). As their relationship develops, we are left to ask ourselves the question of how deep our relationships with Artificial Intelligence is able to go in this romantic and thoughtful film. 
You can watch and record Her on Netflix.
In this definitive love story, Blue is the Warmest Color tackles the ultimate confusion that is first love. Told through the eyes of Adele (played by Adèle Exarchopoulos), we follow the story of a series of life-changing events brought on by her first glimpse of a woman with blue hair (Léa Seydoux) walking past.
You can watch and record Blue is the Warmest Color on Netflix.
Whether you're in the mood to catch some serious eye candy, fall in love all over again, or cry your heart out, there really is something for everyone this Valentine's Day. And the best part? Whether you download and record from Netflix, Hulu, or Amazon Prime, you can catch them all with the best video capture software to see them all.
Get Replay Video Capture for Windows or Mac to make sure that you don't miss any of the best romantic movies to watch this season!