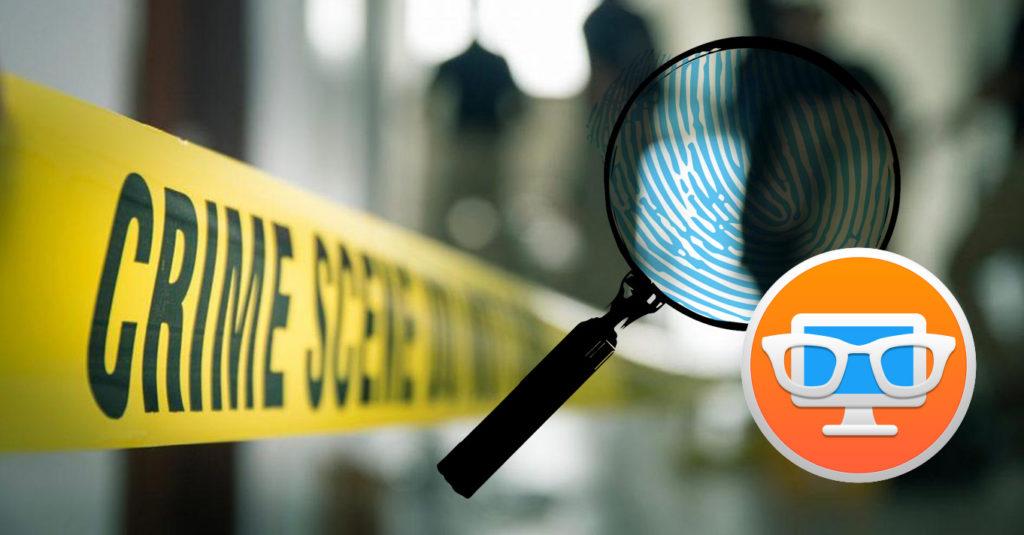 Sometimes the truth can be more frightening than fiction.

If you've seen enough scary movies, it can sometimes be easy to forget that some of the scariest, most fascinating stories aren't made for the movies… They actually take place in real life. But that doesn't mean you can't watch them. In fact, there are a lot of documentaries and series out there that tell the stories of true crimes so unimaginable, you would have to see them to believe them.

Online streaming giants Netflix and Amazon Prime Video offer up their fair share of creepy content; from the most unsettling and disturbing creature features of neglect, to some of the most vile acts of the human psyche. If you are a true crime connoisseur, then you definitely won't want to miss the chance to capture the most shocking documentaries and series to watch again and dissect with friends.

To usher in what's arguably the creepiest month of the year, we've collected some of the scariest documentaries and series streaming online now. Whether you're up for true crime documentaries that defy belief, or just downright skin-crawling cases that will keep you up at night, we've put together the perfect list of creepy documentaries that will make you shiver… And not just from the colder weather that's rapidly approaching.

Some of our most frightening picks that are streaming online now?
When children in the English city of Manchester started disappearing in the mid-1960s, hardly anyone could believe that couple Ian Brady and Myrna Hindly could be behind such acts of depravity. When residents began to learn the fate of the missing children and teens, the whole country was held captive of their own disbelief. In a dramatized documentary that is sure to shock you, the events are retold in shocking detail. Not to be missed.
In this uber-popular series from Netflix, this documentary follows the as yet unsolved murder of Sister Cathy Cesnik, a popular nun and teacher at Archbishop Keough Catholic school. As if the crime wasn't horrifying enough, the speculation behind Sister Cathy's murder will shock you.  She may have been a target for the ultimate sinister motive: She was on the verge of exposing a possible sex-crime ring within the Catholic church. A must-watch selection that will have you questioning everything you believe in.
In a series that has you second-guessing if such occurrences could happen in real life (Yes, they can), "Evil Genius" recounts the bizarre events that began with a pizza delivery man holding up a bank, eventually leading to him exploding in police custody as a collar bomb detonates, leaving investigators searching for answers. A grisly crime that should be enough to create its own series is only the beginning here. What looked initially like a bank heist gone wrong suddenly takes twists and turns as the plot thickens and involves more and more complex suspects. Was he a criminal or actually a hostage? Make sure to check out this limited series with an explosive payoff as the real mastermind is revealed.
From our earliest fears of The BoogeyMan, we are often calmed by the assurance that he doesn't actually exist. But what if it turns out that those fears are absolutely true? In this documentary, filmmakers Joshua Zeman and Barbara Brancaccio go back to their hometown to investigate the mysteries surrounding the most notorious urban legend of their youth — only to discover that the torturer and murderer of local children really was just as frighteningly real as they had always suspected.
In a documentary that isn't as much about crime as it is a macabre nightmarescape, this made the list because it is guaranteed to keep you up at night. Legendary documentary filmmaker Morgan Spurlock ventures into rat-infested areas around the world, investigating the horrifying origins of infestations as well as the dubious practices employed to rid the heaving swarms of vermin by any means necessary. In what has been called a "documentary horror film", this isn't for the faint of heart.
Because no one can really get enough of urban legends, this creepy doc takes a look at some of the childhood tales of terror we've become so familiar with and examines their origins — some of which might completely shock you. Get ready to have your childhood beliefs turned upside down, in the creepiest possible ways.
The story of notorious serial killer Ted Bundy has enjoyed a resurgence of popularity recently, and with good reason… It is nearly impossible for most of us to consider how the mind of a serial killer works, especially when the grisliest acts imaginable come from where you least suspect them. This docu-series takes us even deeper into the mind and motivations of Ted Bundy by offering up footage of interviews with the people in Bundy's life who knew him best, including the killer himself.
In the beginning, don't all of our motivations come from a good place? When modern guru Bhagvan Shree sets up a colony for his followers in rural Oregon, his original aim was to build a community of worship. As with all our best laid plans, when the colony found themselves facing persecution from the local community, efforts to protect the colony descend into cult-like chaos at a national level. In a truly wild documentary, this insanely popular series takes you on the mind-bending ride of a lifetime. You won't want to miss a single second.
As the weather gets colder and the nights start to creep in a little earlier, there's no better way to freak yourself out than by binge-watching some of the best true crime documentaries and series online now. Thanks to Replay Video Capture, you can record and save the ones you want to rewatch to your heart's content. Grab a blanket to hide under, get Replay Video Capture, or the latest update if you haven't already, and get ready to lose a few night's sleep. Don't say we didn't warn you.