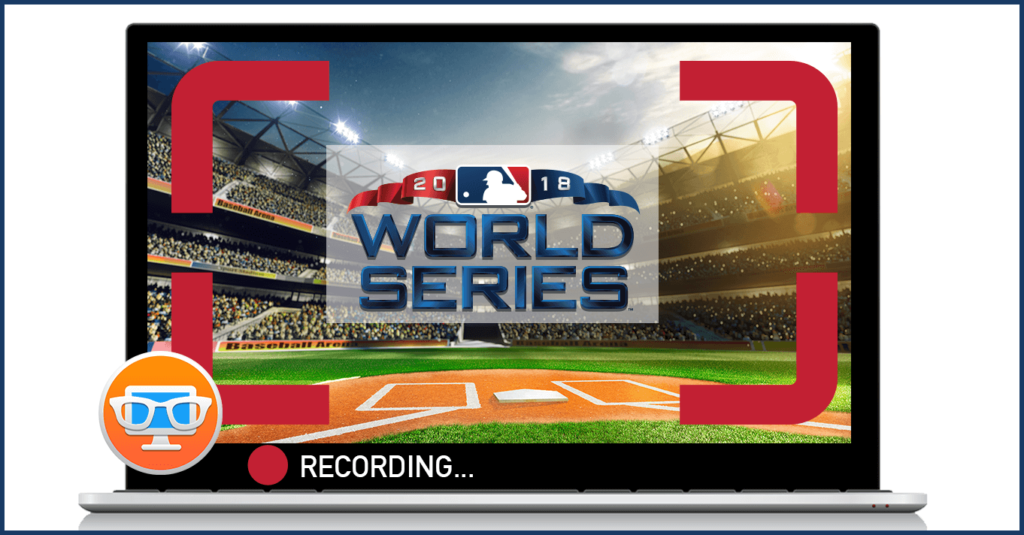 The 2018 World Series has already begun, and we are feeling that incredible championship energy! After a momentous season, the Los Angeles Dodgers and Boston Red Sox are duking it out for the title – it's a good old-fashioned East Coast vs. West Coast showdown. Here's when each game will be so you can keep the good times rolling:
Game 1: LAD @ BOS, Tuesday, 7:30/8:09
Game 2: LAD @ BOS, Wednesday, 7:30/8:09
Game 3: BOS @ LAD, Friday, Oct. 26, 7:30/8:09
Game 4: BOS @ LAD, Saturday, Oct. 27, 7:30/8:09
Game 5*: BOS @ LAD, Sunday, Oct. 28, 8:00/8:15
Game 6*: LAD @ BOS, Tuesday, Oct. 30, 7:30/8:09
Game 7*: LAD @ BOS, Wednesday, Oct. 31, 7:30/8:09
* if necessary
No matter who you're rooting for, you can capture and record the Dodgers vs. Red Sox World Series games from sources online using Replay Video Capture, saving every slide, pitch, and home run in high-quality!
Where to Watch the World Series
The World Series games will be broadcast live by Fox, and online viewing options include live streaming on Postseason.TV and MLB.TV.  Postseason.TV removes commentary and allows only alternate angles for watching, making it perfect for those who just want to watch and capture those key game moments. MLB.TV subscribers have full access to every game online, 100% live. While you do have to pay, this may be one of your least expensive options for watching and recording the games.
Make sure you have the latest Replay Video Capture for Mac or Replay Video Capture for Windows to record every World Series game streaming online! 
Learn more about recording streaming videos online:
With our media recording software, baseball fans can create amazing, brag-worthy videos of every MLB World Series game. Plus, it's the only program out there that perfectly captures streaming video anywhere online, all without circumventing copy protection technology, making it legal for personal use.
Get Replay Video Capture for PC                      Get Replay Video Capture for Mac