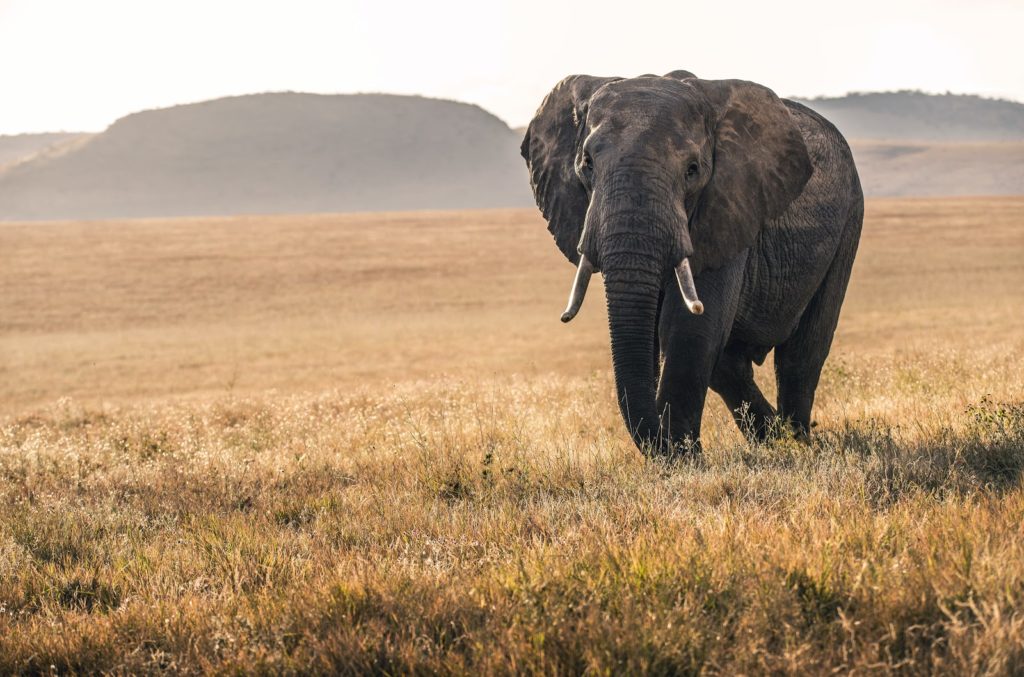 During these the past few months, there was a shared, global surge in awareness about the impact that humans have on the planet. With significantly lower levels of air pollution in main city centres such as Paris, Beijing and New York, the ability to witness bioluminescence in oceans, and the return of wildlife back to cities, humans' impact on the planet has never been more apparent. For those of us who are most curious about the flora and fauna of the planet, we've corralled 4 documentaries that you simply must watch — they will truly change the way you think about the earth!
There just isn't another documentary out there that comes even close to Night on Earth. With the help of state-of-the-art technology, the docuseries takes us from the African Savanna to the Peruvian desert to show us the lives of predators and prey, and how closely they are linked to the moon's cycles. Shot completely during nighttime hours, you will often forget that the images on-screen were recorded in complete darkness. Let Night on Earth lift the veil of the night's darkness and discover a whole other world you've never seen.
It was just a few years ago that we began to take notice about experts' warnings regarding the disappearing coral in our oceans. The scientific community has found that warmer water temperatures can result in coral bleaching — an unfortunate phenomenon that takes place when the water is too warm and corals expel the algae (zooxanthellae) that lives in their tissues, causing the coral to turn completely white. While a bleached coral is not dead, and in fact corals can survive a bleaching event, they are under more stress and are at risk of dying. With that in mind, Chasing Coral is about a team of divers, scientists and photographers around the world who document the disappearance of coral reefs, providing an eye-opening look at the often irreversible human impact on the planet.
In this saddening look at the illegal ivory trade in China and Hong Kong, The Ivory Game directors Keif Davidson, Richard Ladkani and their crew spend 16 months undercover to investigate the killing of elephants for their tusks and the smuggling of ivory to China. While the trade is illegal, there is a thriving black market where corrupt business practices and dealings occur, constantly feeding the demand for ivory in China and Hong Kong, where it is seen as a status symbol. The film takes viewers from Tanzania, Kenya, and Zambia to China, Hong Kong, and Vietnam, with a brief stop in London.
Award-winning documentary, A Plastic Ocean, is an adventure film that was shot in more than 20 locations over the span of four years. Explorers Craig Leeson and Tanya Streeter plus a team of international scientists explore the fragile state of our oceans to reveal the alarming causes and consequences of plastic pollution, while sharing working solutions that can be put into immediate effect.
---
Want to uncover more shocking and amazing truths about Earth? Don't miss out on all of these must-see documentaries about our beloved planet!
With Replay Capture Suite, you get access to seven incredible programs in one place, and the ability to record any online documentary of your choosing. Replay Capture Suite gives you the tools to record virtually any format streaming online, and on any device. Learn how it's done, and start feeding your curiosity about all of Earth's flora and fauna. Capture the most thought-provoking films, so that you can accelerate your learning about our planet, whenever and wherever you are.
Make sure you get the latest version today, and start by diving right into our selection of thrilling Netflix documentaries!