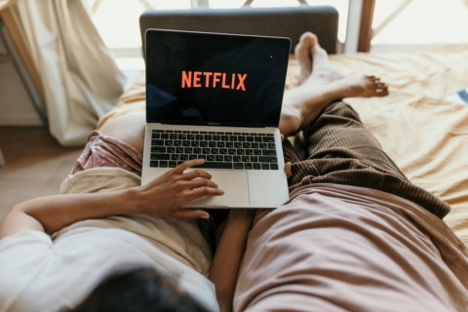 With more than 203 million paid monthly subscribers worldwide, it's safe to say that Netflix is one of the world's favorite streaming platforms. If you're one of the many people putting Netflix through its paces thanks to lockdown or a stay at home order, you might be wondering what else your Netflix account can offer.
To help you get more bang for your subscription buck, we've compiled a list of 2021's top five Netflix tips. Let's get started with roaming the world via content.
1. Use a Virtual Private Network (VPN) to skirt geoblocking
Did you know that when you use a VPN to stream Netflix you can get around any pesky geoblocking restrictions? That's because a VPN allows you to change your IP address, and therefore your supposed location. This means you can travel the world (virtually, of course) via your Netflix account.
So if you want to stream Australian Netflix content, for instance, that is unavailable in your home country, all you need to do is connect your VPN to an Australian server and then open your Netflix account. It's that easy. One upshot of this is that you can access the newest releases no matter where you are in the world or if they're not available in your home country's Netflix catalog yet.
A word to the wise: use a high-quality paid VPN subscription as many free versions are notorious for selling your data to third parties.
2. Netflix Party with your pals
Ever tried to watch a movie simultaneously with a friend while you're in socially distanced houses or even countries? If so, you'll know that it's nearly impossible to get the films perfectly in sync. The Netflix Party browser extension puts an end to this dilemma and allows you to invite pals to a watch party with the content streaming simultaneously for all of you.
Get the Netflix Party extension here.
3. Hide your tracks
So you stayed up until 3 am watching Glee. It's okay, we all have embarrassing viewing habits we'd rather others did not know about, but if you'd like to ensure your significant other never finds out about your post-midnight musical addiction, you can hide your tracks. Head to your account then watch history, from there you can selectively delete items.
4. Ditch the Netflix moochers
We all have that one friend who has never paid for a streaming account in their lives, preferring instead to collect passwords to everyone else's accounts. Kick all the unpaying moochers on your Netflix account to the curb by changing your password and signing out of all devices. Then wait for the pleading DMs to roll in…
5. Add IMDb ratings
IMDb is the web's favorite ratings portal, you can find viewer feedback for pretty much any title you can think of, and it's a handy way to check if you're about to watch a dud or not. With the IMDb Ratings extension, you can see these ratings directly on your Netflix account, without having to open up a new tab. Simply hover your mouse over a title and the rating will appear in a small box. Easy and fast.
Here's hoping these top five Netflix tips supercharge your streaming experience in 2021. Happy viewing!
Writer's bio:
Matthew Stern is a technology content strategist at TechFools, a tech blog aiming at informing readers about the potential dangers of technology and introducing them to the best ways to protect themselves online.
As a tech enthusiast and an advocate for digital freedom, Matthew is dedicated to introducing his readers to the latest technology trends and teaching them how to gain control over their digital lives.