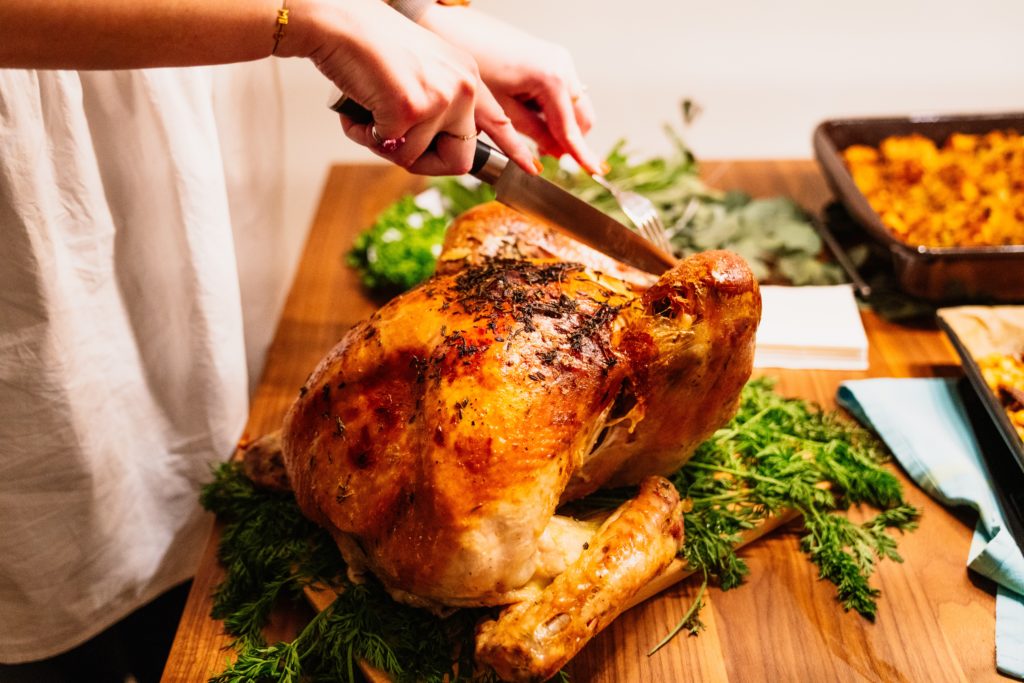 Thanksgiving is just around the corner, and now is the time to confirm your list of attendees, and most importantly, the evening's menu. Are you still deciding on sides or desserts? Or, perhaps you're unsure if the picky eaters will appreciate what you've got lined up this year? For any source of uncertainty we've rounded up a list of the 8 best Thanksgiving recipes for a perfect dinner — even the picky eaters will be asking for seconds!
With Replay Media Catcher you can save all of the recipe videos so that you can play them back and follow along as you whip up Thanksgiving dinner in the kitchen. Without further delay, here are the 8 best Thanksgiving recipes for this year's get together…
Easy Thanksgiving Turkey
What makes this recipe so special? The emphasis here is definitely on "easy". No brining or basting necessary, but if you follow along, your turkey will turn out juicy and incredibly flavorful just the same. This video is packed with tips, from defrosting, to preparation, to cooking and finally, to carving the darn thing! You'll be serving delicious turkey in no time.
4 Ways to Up Your Stuffing Game
This video brings you 4 ways to up your stuffing game! When it comes to stuffing we all have our preference, so why not offer more than one variation this year? These savory and sweet options will be sure to delight every guest.
Rachel Ray's No-Fail Thanksgiving Gravy
Leave it to Rachel Ray to show us that gravy is about much more than just the drippings. Try this no-fail recipe with nothing more than ingredients you probably already have lying around at home. The most important tip Rachel has for us: make more than you think you'll need. Noted!
Thanksgiving Potatoes: Three Ways
Potatoes three ways? Say no more! Whether your preference is for Maria's Italian Potatoes, the Roasted Sweet Potatoes with Oat Crumble, or the Two Cheese Potato Gratin, chances are you'll be tempted to at least try all three. Who knew potatoes could be so versatile?
French Onion Green Bean Casserole Recipe
Do green beans smothered in white cream sauce, Gruyere cheese, fried onion and breadcrumbs still count for a serving of vegetables? On Thanksgiving Day, anything goes! We bet you'll be loading up your plate with seconds of this mean casserole.
Buttery Biscuits
Add a bit of Southern flair to your Thanksgiving dinner with these addictive, buttery biscuits. Whisk your heart out and you'll get the airy, melt-in-your mouth biscuits we all love. These are best served warm with a generous helping of butter or jelly.
The Best Pumpkin Pie Recipe
Host Natasha of Natashas Kitchen says this is the best pumpkin pie she's ever made. We'll certainly take her word for it! From the crust to the filling, which includes a dash of homemade vanilla extract — recipe provided by Natasha, too — this pumpkin pie will make you feel all kinds of nostalgia at the Thanksgiving dinner table.
Blue Ribbon Apple Pie
Chef Ana Olson shares her Blue Ribbon apple pie recipe that's sure to turn heads at the country fair, and more importantly, at Thanksgiving dinner! With the help of a trusty pastry cutter you'll get the soft, flakey apple pie that can be deceivingly difficult to achieve.
---
Ready to heat things up in the kitchen? Fire up the latest version of Replay Media Catcher and save these 8 Thanksgiving recipe videos to follow along to as you inch closer to domestic bliss. You can bet your guests — even the pickiest of eaters — will be begging for seconds of every dish. Enjoy and Happy Thanksgiving!