If you are looking for cozy Christmas movies to lift your holiday spirit, you have come to the right place!
Some of the best Christmas movies to watch right now are:
Love Hard
Single All the Way
Klaus
Holiday Rush
How the Grinch Stole Christmas
The Holidays Calendar
Falling for Christmas
A Christmas Prince films
Dolly Parton's: Christmas on the Square
Jingle Jangle: A Christmas Journey
White Christmas
Let It Snow
Christmas Inheritance
Christmas Chronicles
The Princess Switch films
Holidate
A Boy Called Christmas
This article will give you a sneak peek of each movie and help you decide if that's the one you want to watch. So, let's get started!
Love Hard
This holiday season, Christmas movies on Netflix have a new take on rom-com!
If you are sick of watching the same old rom-com narrative of a hot girl meeting a hot guy on Christmas, this movie is for you.
The movie stars Jimmy O. Yang, who plays a not-your-traditionally-hot guy. He manages to catfish a hopeless romantic, Nina Dobrev. She plays a writer who's rarely had success with love.
So, to celebrate the holiday spirit to the fullest, Dobrev's character decides to surprise her lover in person.
But when she realizes she has been lied to all this time, Dobrev is furious. Yang makes her a deal to make up for everything. He promises to find her the man he's been pretending to be. And this dreamy hunk is played by Darrent Barnet.
What ensues is pure Christmas magic.
Love Hard gives us a perfect mix of both romance and comedy. With a refreshing new touch to the decades-old genre. It all plays out in a heartwarming Christmas setting.
Single All the Way
If you want to enjoy holiday cheer with a Christmas movie about gay romance, you need to watch this!
Peter, played by Michael Urie, is headed home for Christmas. But he knows that his family is eager to get him a date this time. And to avoid all the shenanigans, he comes up with his plan.
He brings a pretend boyfriend.
His best friend, played by Philemon Chambers, agrees to act like they are dating. When they arrive, Peter finds out that his parents have already invited a hottie and introduce both of them.
But throughout this movie, Peter discovers that his feelings for his best friend may not be platonic.
Yes, that's the plot of every other best-friends-falling-in-love story.
Yes, sure, it's just another cheesy Christmas movie. But it's one of the best Christmas movies this year with its cheesy gay love.
Klaus
One of the best holiday movies this year is Klaus. It's a story about Santa Claus and his son.
No Christmas movie marathon is complete without a movie centred around Santa Claus. And this year, it's Klaus. This Academy Award Nominee has a lot to offer in the form of beautiful cinematograph and an equally great storyline.
The movie takes us to the North Pole. Here, we follow Santa's son, Jesper. He has been very naughty lately. The spoiled heir to Santa's fortune is sent to work in Smeerensberg, a small town at the North Pole.
Over there, he sees a complete 180 of the life he's familiar with. In Smeerensberg, no one gets toys. Children never even go to school. Everyone seems rude and miserable.
Jesper starts losing hope. Becoming a true representation of Smeerensberg in the process.
If he wants back in the Claus family, he must deliver over 6,000 letters in a year. And to do that, he comes up with a brilliant plan: hire the kids to write letters to a woodsman.
This reclusive woodsman is named Klaus, and the kids as him for toys. From here on, you can guess what's coming next.
Klaus should be on everyone's holiday calendar this year!
Holiday Rush
If your Christmas miracle isn't complete without a Christmas movie set in New York, you must watch Holiday Rush.
In a refreshing twist, this movie is about a single father. Christmas is around the corner, and he is showering his kids with gifts.
Due to his hit radio show, he can afford a lavish lifestyle. But you know, every family that starts rich in a movie comes with a Christmas catch.
The studio decides to take a different direction. This means that the Radio DJ no longer has a job. And it's all coming down at the worst time – Christmas.
Losing his job means that the family needs to make a lot of changes to their lifestyles. This gripping drama is filled with love and is relatable to many worldwide.
It teaches us a valuable lesson about family, love, and Christmas.
This a reminder that Christmas has so much more to offer than material things. Money isn't everything when you have got a heartwarming family.
How the Grinch Stole Christmas
Grinch stealing Christmas is a classic. And this 2000 live-action adaptation is one of the best Christmas movies.
Grinch is one of Christmas's most popular (or rather notorious) characters. And this movie is about one of his classic Christmas chronicles: stealing Christmas itself.
The story takes place inside a snowflake in the magical world of Whoville. Whos inhabit Whoville. These are munchkin-like people, and they adore Christmas.
But just outside the town of Whoville lives the Grinch, played by Jim Carrey. He's a nasty little man who despises Christmas and wants to ruin it for everyone. And he comes up with an evil plan to do that by stealing Christmas.
But before he can ruin Christmas, a little girl saves him – and Christmas. She shows him the magic of Christmas, and he changes his heart. And all is good in Whoville again!
You must have already watched it a million times. But that doesn't mean it's gotten boring. And if you are watching it for the first time, you are in for a treat.
Christmas isn't complete without the Grinch. It's a classic story that captures the spirit of Christmas forever.
The Holidays Calendar
Do you like magic? Well, this movie has Christmas magic (literally) – or at least a magical calendar!
Working on her dead-end job, a young girl (played by Kat Graham) feels like she's meant to be more.
She's a talented photographer, but she's struggling these days.
She sees pictures of her friends travelling the world and meeting new people. While she lived her entire life in her small town.
She develops FOMO and wants to have something interesting happen to her. That's when she receives an ANTIQUE advent calendar from her grandfather.
Soon, she discovers that the calendar is magical. It has powers that can make her wishes come true (and predict the future, too).
What ensues is a truly magical feel-good adventure that's just the kind of heartwarming thing you would need on Christmas eve.
Falling for Christmas
If you want to watch something comfortingly corny, you must watch Falling for Christmas. It's about a spoiled rich girl falling for a local lodge keeper.
Lindsay Lohan plays a spoiled hotel heiress in this Netflix Christmas-themed rom-com.
Her dad runs their Aspen resort business, and they are very wealthy. The character, played by Lindsay Lohan, gets into a skiing accident and develops amnesia.
When she wakes up, she finds herself cared for by a charming man and his daughter. And that's when she starts falling for a local innkeeper, played by Chord Overstreet.
It's a great example of when a movie that you watch for the warmth and not the actual plot. It's predictable but in a good, comforting way.
And if that's what you are looking for this Christmas, you need to watch it.
A Christmas Prince films
A movie about a playboy prince and a reporter looking to expose him; what could go wrong?
A Christmas Prince films are a trilogy and one of Netflix's first attempts at the Christmas movie sub-genre.
The three movies are as follows:
A Christmas Prince
A Christmas Prince: The royal wedding
A Christmas Prince: The royal baby
The first movie starts with a reporter, Amber, finally getting a chance to do some real reporting.
She flies out to the make-believe country of Aldovia to attend the prince's press conference. Prince Richard has been given an ultimatum to decide whether he wants to be king before Christmas.
However, the prince doesn't turn up to the press conference. So Amber sneaks inside the palace, where she is mistaken for Princess Emily's new tutor.
She plays along to get more exquisite information on the prince from within the palace walls.
But her new perspective gives her a completely different look at the prince. He's not the carefree playboy that the media tries to make him out to be.
And there are a lot of complications regarding his succession in the royal family. Amber gets dragged into the mess, and you can probably guess where this is going.
We can't give you details about the other two movies without spoiling the first. But given how many romcoms you have watched, most of you would have already guessed how this movie ends.
Regardless, it's a great Netflix original and certainly worth the watch.
Dolly Parton's Christmas on the Square
A Grinch-like Christmas-in-peril musical? We got you!
This story stars Christine Baranski as the villain. She comes from a merry little town called Christmastown. And now, she's trying to destroy it by selling the land to a huge developer.
This musical features original Christmas jingles by Dolly Parton, choreographed by Debbie Allen.
The premise may be too cheesy. Parton plays a literal angel. She tries to sway Baranski in the right direction. And how does she do it?
Through song and dance!
We understand that this might only be for some. But sometimes a good musical is all you need with some egg nog.
Jingle Jangle: A Christmas Journey
"No matter who you are, no matter what you do, the magic lives inside of you." Jingle Jangle: A Christmas journey is a classic musical.
As the name suggests, this is another musical on our list. It's a story about a toy maker who gets betrayed by his apprentice.
He loses all hope until his bright young granddaughter steps up. She helps him and makes all his Christmas wishes come true.
It's good old-fashioned, family-friendly holiday fun.
White Christmas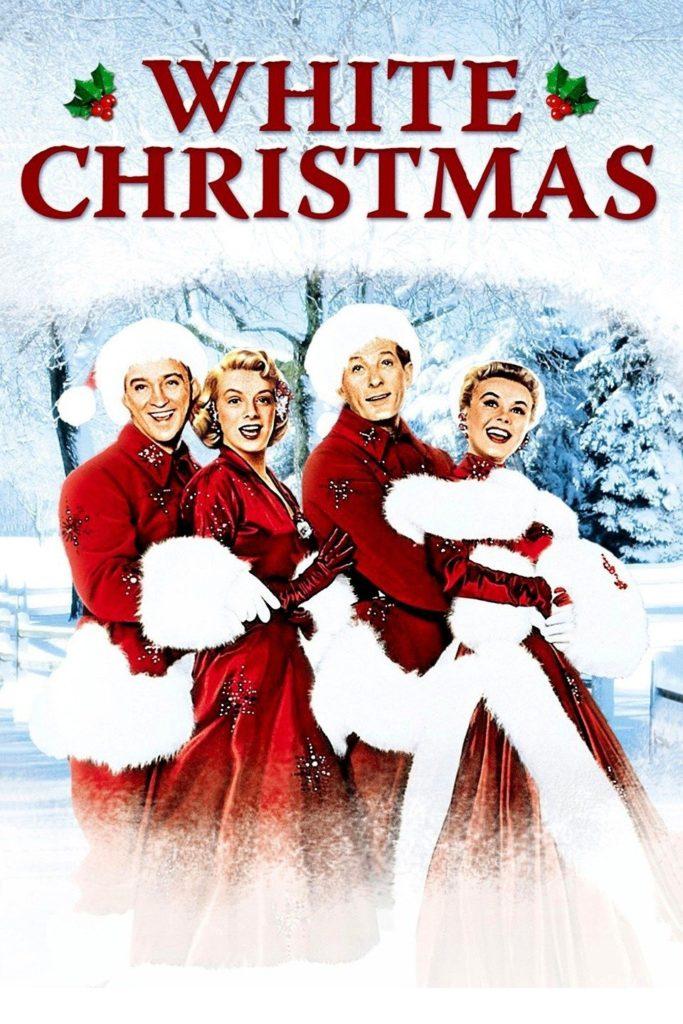 White Christmas is another movie where people set out to save Christmas.
In this movie, two sisters who sing and dance become involved with two other singers. Their relationship takes place on and off the stage.
But this holiday season, they are out to save a local inn. It's been struggling, and it's about to go about business.
This holiday movie is a classic musical filled with a wholesome Christmas journey.
Let It Snow
This is a movie based on the best-selling novel of the same name!
Teenagers find themselves exploring love, friendships, and family, while their idyllic Christmas town has been hit by a bad snowstorm on Christmas Eve.
Forced to stay inside, they experience a plethora of drama mixed with feel-good moments.
It's a refreshing new LGBTQ twist on a classic tale.
Christmas Inheritance
Christmas Inheritance is another tale of a spoiled rich heiress learning there's more to life than just money.
Eliza Taylor plays the spoiled daughter of a big-city CEO. However, before taking over the company, she must pass a test.
She needs to go to her hometown and learn to embrace the Christmas spirit. On her journey to her destiny, she learns about family, kindness, and community.
And, of course, no Christmas movie would be complete without a complicated love triangle. But the interesting part of this love triangle is that the man she meets is her. Well, why spoil the fun?
Christmas Chronicles
Kurt Russell as Santa Claus? Say no more.
This movie features Kurt Russell, who plays none other than the white-bearded Santa himself.
In this movie, Russell's sleigh is broken by a couple of kids trying to catch Santa. This causes Santa to lose all the presents he was supposed to deliver.
So, the siblings who almost destroyed Christmas accidentally help Santa in saving it.
It's a heartwarming movie, and if you love it, there's a 2020 sequel too!
The Princess Switch films
The Princess Switch films are another trilogy on the list.
These Christmas chronicles are the misadventures of a young baker from Chicago. And a Lady Margaret Delacourt, who happens to be the Duchess of Montenaro. And the sassy cousin to the duchess, Lady Fiona Pembroke.
That's right, Vanessa Hudgens stars as three different characters.
Across the different movies, Vanessa Hudgens's characters are supposed to be lookalikes – convenient. They trade places with each other and wear fancy gowns.
Their shenanigans also lead to mix-ups with their romantic partners.
Princess Switch is a great blend of romance, mystery, and adventure. All with that Vanessa Hudgens twist!
If you are looking for an unconventional holiday movie, you must watch the Princess Switch films.
Holidate
Single this holiday season and dreading the thought of dodging your family's questions about your love life? This movie is for you!
Emma Roberts stars in this ever-so-relatable family drama. She plays Sloane, a girl whose family pressures her into finding a partner.
Her friend Jackson shares similar misfortunes. They make a pact and become each other's holidate.
It's supposed to be a platonic plus-one thing. And to make things even more solid (and avoid questions), they can't break their character. No matter what the circumstances might be.
But you can guess what happens when best friends try some harmless pretend dating.
Holidate is a funny and heartwarming movie about finding love in the most unexpected ways. Give it a shot this holiday season!
A Boy Called Christmas
If you don't want to watch something other than a rom-com this Christmas, you have to watch A Boy Called Christmas.
It tells the story of the magical Christmas spirit. And tries to capture the essence of the holiday season by telling the origin story of one of the most well-known figures of Christmas.
It also features an adorable little talking mouse if you are still not sold!
Takeaway: Make your Christmas eve magical with the best movies
With such a huge list of Christmas movies, there should be something to your liking, too.
Most people need to travel during the holiday season. If that's the case, you can download your movie and watch it on the go. You can use software like the Replay Media Catcher to download content from any website you want and watch it on the go.
So what are you waiting for? Let's get in the Christmas spirit!