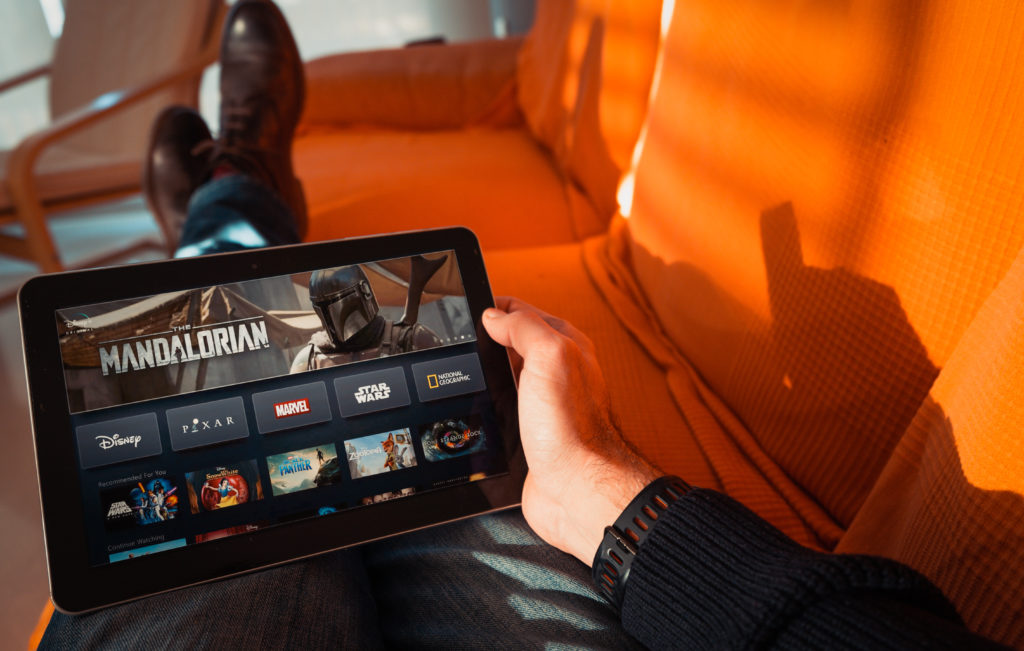 Whether it's a family movie night or you're stuck on what to watch for an evening, pass the remote because Star is the new, adult-friendly channel from Disney+. Set to launch in Canada, Europe, and New Zealand later this month, from action-packed thrillers and classic comedies, there is something for everybody.
Don't want to miss out on your favorite TV shows or movies? You can record streaming video and audio without stress, by downloading our online movie recorder – Replay Video Capture. Available for both windows and mac, it's never been easier to watch your videos on your desktop screen, laptop, android, or ios devices.
Not sure what to watch first? Here are some of our best picks from a whole library full of content that'll soon be available for your streaming pleasure.
Films
Independence Day
The mothership of sci-fi action thrillers Independence Day is landing on Star and if you haven't watched it since the mid-nineties – you're in for a ride! As a dark and mysterious shadow looms over New York City, the fate of the world rests in the hands of President Thomas J. Whitemore (Bill Pullman), Captain Steven Hiller (Will Smith), and David Levinson (Jeff Goldblum). A classic Roland Emmerich flick, it features everything you could possibly want from a mega-blockbuster – space-faring aliens, big-budget explosions, and some epic, Hollywood one-liners delivered by an all-star cast.
Ruthless People
Starring lovable villain Danny DeVito as Sam Stone and Bette Midler as his kicking and screaming other-half Barbara, Ruthless People is what happens when the worst criminals in the world meet the worst people in the world. Devito hatches a plan with his mistress to murder his wife for her fortune but in an extraordinary twist of fate, she is kidnapped and held to ransom by undynamic duo Helen Slater and Judge Reinhold. As the plot unfolds, it reaches ridiculous and hilarious new heights! One to watch out for on Star, this rare 80s gem is as rude, vile, and outrageously appalling as it is side-splittingly funny.
Kingsman: The Secret Service
Is there anything more British than Colin Firth? How about an umbrella-wielding Colin Firth defeating a gang of local thugs in a South London pub? Poking fun at the classic spy film Kingsman: The Secret Service was a hit in 2014 and continues to be Matthew Vaughn's most successful film to date. It tells the story of working-class teen Gary "Eggsy" Unwin (Taron Egerton) who is recruited to the secret service by the very dapper Harry Hart (Colin Firth). But will they be able to save the world from the villainous Richmond Valentine (Samuel L Jackson)? A silicon-valley-inspired mastermind who launches a diabolical plan to put an end to the threat of climate change forever…
The Secret Life of Walter Mitty
After years of feeling underappreciated working as a negative assets manager at the glossy magazine "Life", lucid daydreamer Walter Mitty finds out that his job is in jeopardy when the magazine announces it's shutting down the printing department. Upon discovering a negative is missing for the final issue, Mitty sets out to track it down and on the way, he discovers more about himself than he could have ever imagined. A must-see on Star, The Secret Life of Walter Mitty is an uplifting, adventure comedy all about making your dreams a reality.
From the big screen to the small screen, download our Replay Video Capture and start recording disney+ today!
TV Shows
Scrubs
Scrubs is a binge-worthy, award-winning comedy TV series that follows the trials and tribulations of hospital life as told by first-year medical student Dr. John Dorian (JD), played by Zach Braff. Over the course of nine seasons, Scrubs breaks new ground by masterfully juxtaposing the serious and often tragic realities of working in a hospital with Dorian's hilarious and wacky fantasies. Even if you watched it way back in the early 2000s, it's one of those rare sitcoms that'll have you hooked after the first episode.
Big Sky
A new ABC drama by the critically acclaimed writer and producer David E. Kelley, Big Sky is one of the most highly-anticipated TV shows of last year. Two teenage girls have been kidnapped on a remote mountain road in Big Sky, Montana and the search is on to find them! For fans of Criminal Minds or Mindhunter, this series has it all – scandal, romance, heinous crimes, and unraveling twists and turns that you won't see coming.
---
With hundreds of TV shows and movies to choose from, Star is sure to keep you busy when it finally launches in just a few weeks. Plus, with Replay Video Capture on hand, you can store all the new content in one place and watch your favorite finds with friends or whenever the mood for a series marathon hits you.