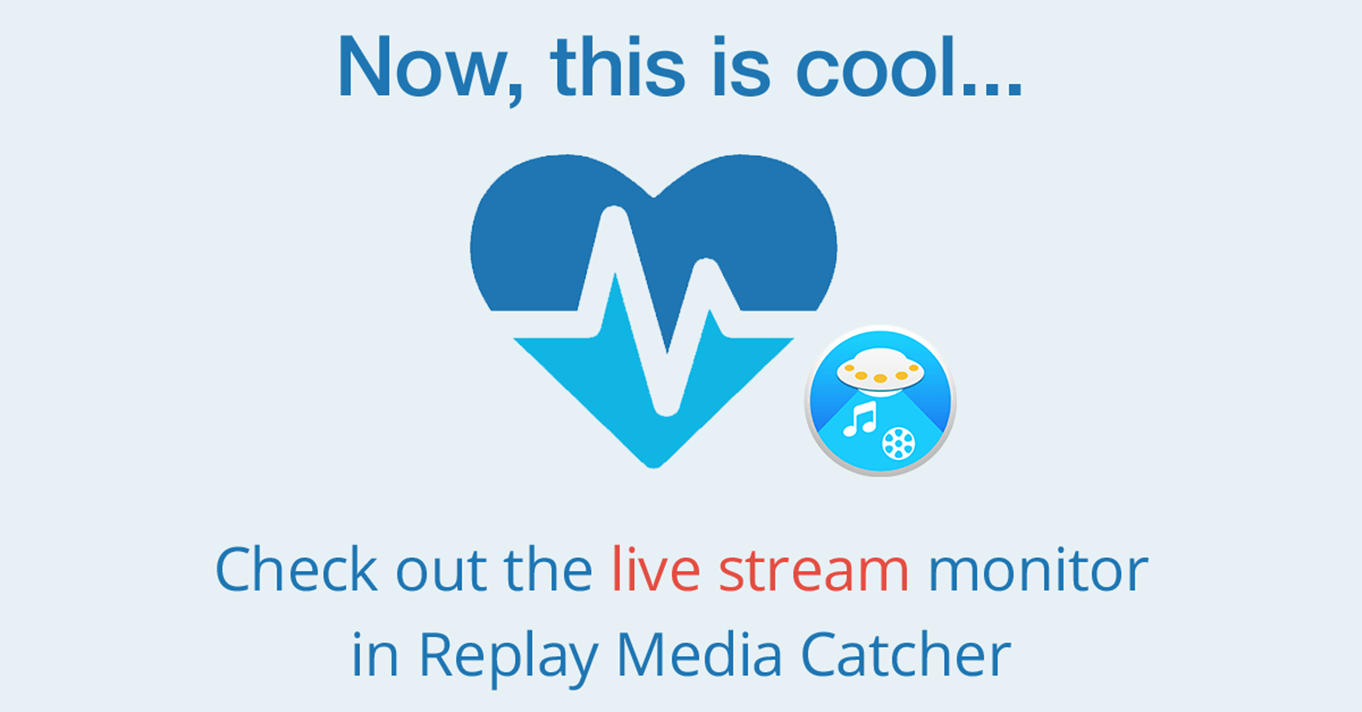 Have you ever been so excited by an upcoming live stream, once-in-a-lifetime event or popular webcam meet up, then completely forgot about it or had to miss it? You're not alone and we're here to help.
Replay Media Catcher allows you to automatically monitor the URLs of your favorite live streams and webcams in order to keep track of everything, so you never miss another important broadcast again!
No matter what browser or other applications you use to watch streaming events online, the Replay Media Catcher live stream / webcam monitor actively tracks the network stream you plug in for live media, detects when it starts, and then captures the video in a high quality format.
It doesn't get much better than always having your favorite live stream / webcam events just a few clicks away! What are you waiting for? Click below to get it for yourself.