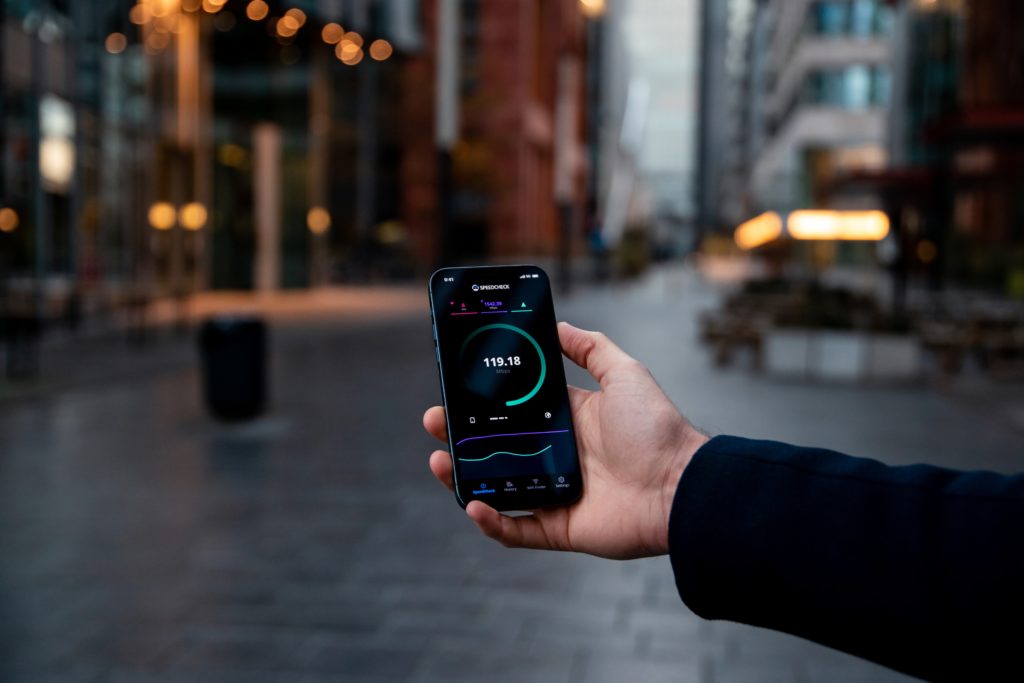 Long gone are the days of dial-up internet connections and that excruciating noise the modem made to announce your arrival to the worldwide web, as you sat there, patiently waiting for a JPEG to reveal itself one pixel at a time. Nowadays, we're lucky enough to have a huge range of video and audio content available to us in shining HD quality on a variety of streaming services.
Unfortunately, some Internet Service Providers (ISPs) haven't caught up — internet speeds in the USA rank way outside of the top 10 in the world, with South Korea topping the list. So is 15.3 Mbps really enough to experience the highest quality video and audio?
As the table below shows, if you want to download and watch videos in 4K quality it is recommended to have at least 20 Mbps of sustained speed.
| | |
| --- | --- |
| Video resolution | Recommended sustained speed |
| 8K (4320p) | 100 Mbps |
| 4K (2160p) | 20 Mbps |
| HD 1080p | 5 Mbps |
| HD 720p | 2.5 Mbps |
| SD 480p | 1.1 Mbps |
| SD 360p | 0.7 Mbps |
| SD 240p | < 0.5 Mbps |
| SD 144p | < 0.5 Mbps |
Can I watch streaming offline?
The good news is that you can. With the Replay Capture Suite you can download videos in their full 4K or 8K resolution to watch offline at a later date. The Suite isn't your average screen recorder — it's packed to the brim with 9 perfect apps that all help you to download movies, TV shows, music and anything else.
If your internet isn't quite up to speed there's no need to fear — stop worrying about wired connections and Wi-Fi signal, just let Replay Capture Suite handle this for you. Our software is streamlined, intuitive and includes a high-definition video recorder that simply requires the press of a button to start recording. Saving videos, shows, or movies has never been easier!
That's not all… Replay Capture Suite also contains software that helps organize your downloaded content. Whether you want to file away a downloaded show with something of a similar genre, or you want to tag your new MP3s with the correct data, Replay Capture Suite has the program for you.
Is there any way to improve my internet speed?
While the Replay Capture Suite will help you record online video in high definition for later viewing there is also another tool you can use if your internet speed isn't fast enough.
Our good friends at WebMinds have been busy fine-tuning the latest version of their state-of-the-art NetOptimizer™ software. NetOptimizer uses advanced techniques to speed up and optimize the internet connection on your PC or Mac, getting you the speed and power you deserve.
Many ISPs advertise high speeds but fail to deliver. With NetOptimizer you'll be so much closer to getting what you're paying for. The app optimizes your Internet settings and helps you reach your highest possible internet speeds. Whether you're connected with an ethernet cable, Wi-Fi, or mobile broadband, NetOptimizer will help!
Download NetOptimizer today.
Have a need for speed but struggling with a poor connection? Try Replay Capture Suite
If you're sick of inconsistent internet speeds ruining streaming sessions then you're in luck. The Replay Capture Suite has all of the software you need to effectively download, save and organize your favorite video and audio files. Hosting 9 incredibly useful programs to assist you in all things audio and video, it does media downloads with the click of a button.