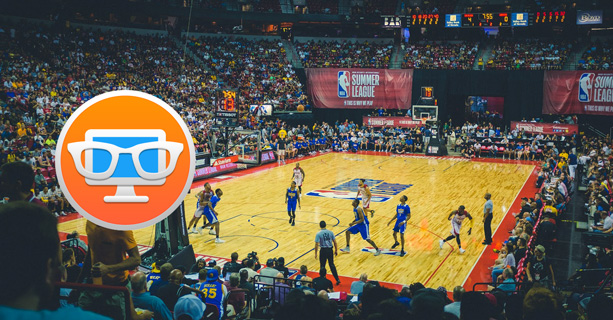 On June 4, the NBA Board of Governors approved a competitive format to restart the 2019-20 season with 22 teams ready to return to play, with a tentative start date of Friday, July 31. While this is one of many formal steps required to resume the season, it looks like we're on track to get our NBA basketball fix shortly!
In the meantime, the NBA is working to finalize its comprehensive season start plan, alongside the National Basketball Players Association. Both organizations are working and consulting closely with infectious disease specialists, health experts and government officials to ensure the health and safety of players and spectators alike.
The aim is to establish a rigorous program to prevent and mitigate the risk related to COVID-19, including a regular testing protocol and stringent safety practices. The season restart also relies heavily on an agreement with The Walt Disney Company to use the Walt Disney World Resort in Florida, which would serve as a campus for all season games, practices and housing for the rest of the season.
Until July 31st rolls around, now is as good of a time as ever to dust off your copy of Replay Video Capture so that you're ready to save all of your favorite games — you'll never go hungry for basketball again! And, if you haven't yet tried Replay Video Capture, get your copy now and you'll be making production quality video recordings of the most memorable NBA moments in just a few clicks.
In the meantime, as NBA fans around the world await the restart of the 2019-20 season, we're sharing our most memorable highlights from three noteworthy games from the start of the 2019-20 season to get you hyped up for what's to come this summer.
Philadelphia 76ers vs Toronto Raptors – January 22, 2020
The 76ers arrived in Toronto with a two-game winning streak while on the road. Philadelphia's Josh Richardson would end up straining his hamstring early in the first quarter, unable to return to the court later on. Though the two teams were tied at half-time, it was the Raptors who came out on top with a 22-point lead over the 76ers, finishing with a final score of 107-95, with Vanleet leading the Raptors in points at 22, sinking an impressive six three-pointers out of 7 attempts.
Los Angeles Lakers vs Milwaukee Bucks – March 6, 2020
When the top teams from each of their respective conferences show up to the court, you know it's going to be an exciting game. What could be more telling of that than Jay-Z's looks of disbelief and delight in response to the Lakers' performance, from where he sat courtside? Don't be fooled though — the Bucks put up an impressive fight, and the teams were tied at 38 points at the half. In the end, Lebron James was unstoppable and completely dominated the game, coming out on top with 38 points and a whopping 8 assists!
Oklahoma City Thunder vs Los Angeles Clippers – November 18, 2019
Kawhi Lenoard's absence on the court was very apparent during the Clippers' matchup with Oklahoma City Thunder. Through most of the game, it seemed like the Clippers' offense wasn't doing much, but they tightened up on defense and squeaked by with a small win over the Thunder, whose roster includes a couple of former teammates. Paul George succeeded in sinking a 3-pointer against his former team with just 25 seconds left in the fourth quarter, lifting Los Angeles over Oklahoma City with a very close 90-88 game.
---
Want to make sure you never go months without NBA action again? With Replay Video Capture, you can have peace of mind that you'll be able to watch and capture all of your favorite moments. With production quality recordings at your fingertips in just a few easy steps, you'll want to watch them over and over again. Be sure to download the latest version of Replay Video Capture so you won't miss out!