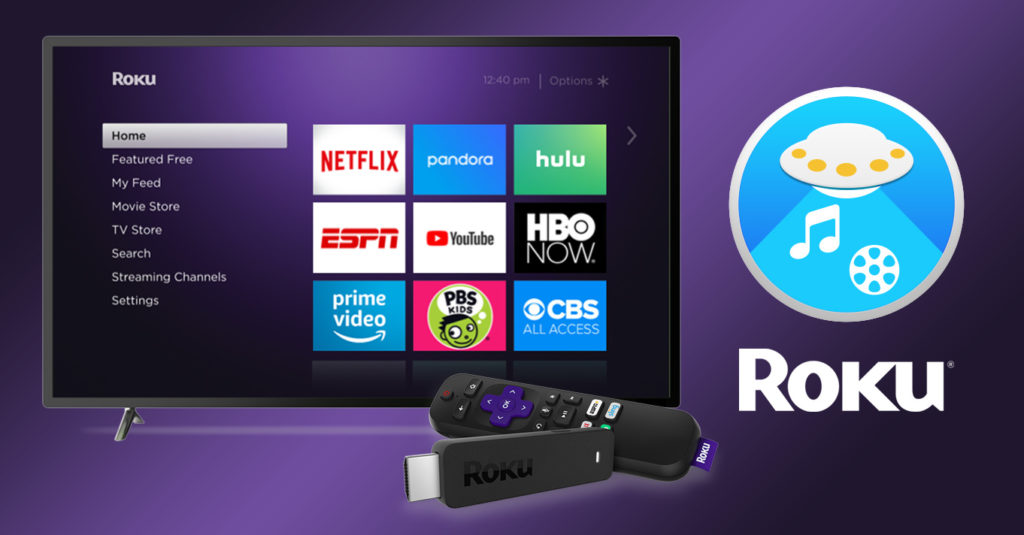 By now, most of us are familiar with the incredible options these days for streaming movies and series online.
When viewers are looking for great family viewing, or a favorite series, or even fascinating documentaries to watch or even record, we've gotten used to turning to streaming giants like Netflix or Amazon Prime Video.
It's nice to think that we can find and discover new favorites to watch anytime we get online, and that the options are endless. With that in mind, it might be helpful to know that there is a new contender that's making its way on the scene, and it is expanding those options even more. Enter: Roku.
What is Roku?

Roku is a set-top box streaming device that allows you to watch your favorite content online, whether it's free (think YouTube), or from a paid subscription service like Hulu or Netflix or HBO. It plugs right into your TV, so if you have an HDMI input, you are ready to set up Roku and let it get to work for you.

Roku is also a really great option for people looking to cut ties with their cable company. It's not a subscription service, but a device that ends up paying for itself as you watch more and more content online from your favorite services. It even has offerings that are free, in case you aren't signed up for any subscriptions yet.

Do You Need Internet for Roku to Work?

Roku is a handy little device that allows you to access basically any movie or series that you can find worldwide, and even some of the more difficult to find channels. That being said though, you'll need a Wifi connection or high-speed internet to get Roku to work for you.

A huge plus? It gives you the option to stream directly from your computer, phone or USB to watch your own saved content on your big screen. Through its proprietary channel "Plex", Roku gives you the option to open and watch videos saved on your hard drive, which can ultimately save you the need to rely only on your old school media players or extra devices. It's sort of an all-in-one package, and that makes it awesome. It offers a number of models, so you are sure to find one that fits your lifestyle best.

Is There Anything Roku Can't Do?

It's not foolproof. Even with the rise in Roku's popularity in recent months, it still is working daily to improve its functionality to make itself an indispensable part of your cord cutting toolkit. While it offers a lot of benefits and options, there still remains the reality that it isn't ready to do it all, yet.

As an example, because it's not a subscription service, for each TV in your home, you will still need to purchase a separate Roku device. Also, even while it maintains an excellent catalog of channels and apps, you still won't really be able to record certain titles, making it impractical if you are used to watching and saving your favorite content online.

Thankfully, it's easy to take a great thing, and make it even better.

The Perfect Match-up
When you pair up Roku with Replay Media Catcher, you have a great option to watch and record virtually any content online; perfect if you are looking for a first step in freedom from your service provider. Roku gives you nearly endless options to find your favorites online, and Replay Media Catcher makes it possible to stream them and save them. Even if you are still happily connected with your cable company and just want more options, this power duo acts as the perfect team player to make your viewing options even greater.
Get Replay Media Catcher
Ready to take it to the next level? Check out Roku, and get Replay Media Catcher and get ready to tap into a whole new world of streaming options. Happy hunting.