Want to record music from Spotify to add to your own personal collection? Listening offline is one thing, but having access to all of your favorite music on any device that you want is sure to take you to a whole new level of music appreciation.
Replay Music for PC lets you easily record any music from Spotify – if you can stream it online, you can capture it forever! With advanced audio recording technology that eliminates system sounds and background noises, you get the cleanest audio recording possible. Replay music also lets you:
Record high quality tracks from streaming audio.
Get automatically tagged and titled song files.
Download songs as MP3, and other popular formats.
Import files easily into iTunes and more.
Split songs from playlists into individual tracks.
How to Record From Spotify
1. Open Replay Music on your computer and select "Record."
2. Launch Spotify and go to the album or playlist you want to record.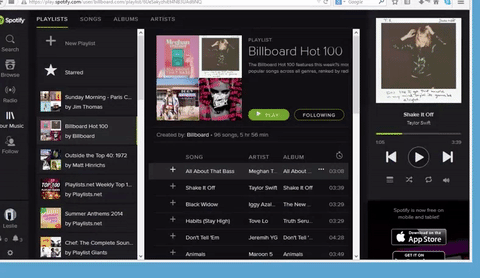 3. Replay Music starts recording automatically when your Spotify music starts playing.
Just three simple steps and you'll be on your way to recording and saving all of your favorite tracks, albums and playlists from Spotify. Build the ultimate music collection and create the perfect playlist with the power of Replay Music!
Watch this video to learn more about how to record music from Spotify:
Ready to record music from Spotify and listen anywhere, on any device?