Movie buffs and Halloween enthusiasts alike are also thrilled to see the growing list of film favorites available to stream and record from Netflix. Whether you're looking for the best Halloween movies to watch in droves this season, or even just some awesome Netflix hacks to make your binging out way better, we've got you covered.
Like super scary movies? Goofy ones? Classics? Thrillers? We gathered up a genre-packed list of some of the best Halloween movies on Netflix you can stream online. Remember — you can use Replay Video Capture* to record them all!
* Mac users must use Firefox to stream and save.
Practical Magic

(GIF via junibie.tumblr.com)
Sandra Bullock and Nicole Kidman star as two close sisters who get into a little trouble with the law, along with some other spooky, yet comical, situations — oh, and their whole family is full of magical witches. 
The Babadook
(GIF via mattmurdocky.tumblr.com)
A widowed mother, a fearful son, a creepy illustrated book… it's already the perfect setup for a horror movie. This independent film boasts a gripping storyline and seriously scary effects that'll have you wanting a night light.
Goosebumps
(GIF via nerdist.com)
Everyone's favorite childhood book series is finally a movie. With Jack Black playing host in this slightly-spooky-mostly-funny version of R.L. Stine's literary masterpieces, the nostalgia and Halloween feels will overwhelm you.
The Fly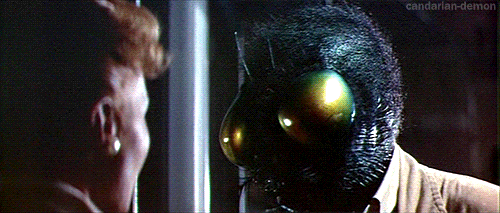 (GIF via candarian-demon.tumblr.com)
Old, dramatic cult movies are sometimes the absolute best for Halloween. What happens when you cross a poorly tested teleportation machine with a fly and a human? Well, we're not going to tell you if you haven't seen it.
Extraordinary Tales
(GIF via gkidsfilms.tumblr.com)
Guillermo del Toro directs this beautifully animated, super obscure film you need to see. The movie follows 5 classic, genuinely scary Edgar Allen Poe stories narrated by horror icons like Bella Lugosi and Christopher Lee.
Addams Family Values
(GIF via tumblr.com)
Addams Family Values is a perennial Halloween treasure – they're everyone's favorite smacabre family. It's supernatural, it's dark, it's hilarious, and we can't wait to watch it again and again, even after the spooky season ends.
Underworld
(GIF via www.youtube.com)
Have you ever called a vampire movie stylish or sleek before? Kate Beckinsale stars as a vampire warrior, caught in a war with the werewolf race. We love this film for its visually striking detail and action sequences.
Sweeney Todd
(GIF via ifcainwillbeavengedsevenfold.tumblr.com)
It's a musical and a slasher flick all rolled up into one expertly-cast and directed film. Starring Johnny Depp, Helena Bonham Carter and other stars, and directed by Tim Burton, it's a bloody, addictive Halloween favorite. 
Check out our step-by-step guide for how to download anything on Netflix with Replay Video Capture and be able to watch your favorite streaming media anytime, anywhere!

Get Replay Video Capture for PC            Get Replay Video Capture for Mac
* Mac users must use Firefox to stream and save.