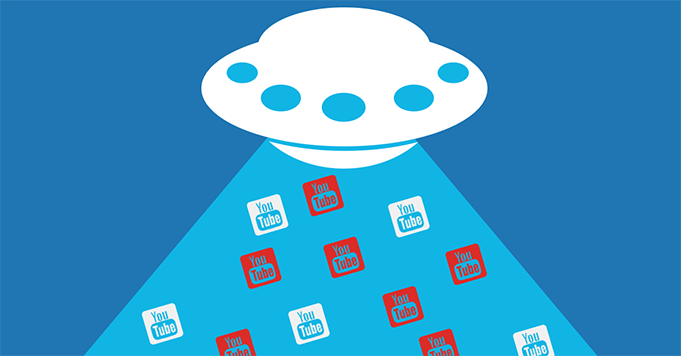 2019 is in full swing, and new YouTube content is being created every second. With so much going on in every corner of the world, and so many new users daily, there are so many opportunities to discover something great nearly every hour. But how do you know which of each of those is actually worth your time? Don't worry, we've got you covered. Before we start looking ahead, though, let's take a look back at 2018 to learn which videos were the most popular videos on YouTube.
From incredible musical performances to the most amazing rural DIY scenarios, we put together a countdown list of the top 10 most popular YouTube videos for you to watch, re-watch, and get excited for the year of videos ahead! As always, you can use our tools to record and save them all to your own personal video collection for years to come. 
Top 10 YouTube Videos of 2018:
10. Musical Genre Challenge with Ariana Grande
What could be more entertaining than watching your favorite musical artists sing your favorite songs? How about watching them showcase their vocal range as they sing some contemporary classics? In this video, Ariana Grande shows her fans what she's got in one of the most popular videos of 2018.
9. Cobra Kai Ep. 1 – "Ace Degenerate" – The Karate Kid
Everyone remembers their favorite classic films. What could be a better remedy for the Nostalgia-fever that has run rampant in 2018? Watching our favorite characters from the original Karate Kid in a classic "where-are-they-now?" web series created exclusively for YouTube.
8. Build Swimming Pool Around Underground House
Anyone who has been on the internet knows how wildly popular DIY videos are. What's more remarkable, is watching a DIY video that takes the most basic elements and creates something extraordinary. This video of a man-made pool took the YouTube world by storm in 2018.
7. A Royal Wedding – Bad Lip Reading
The world is made up of three kinds of people: the people who swooned over the Royal Wedding of Prince Harry and Meghan Markle, the people who couldn't care less, and finally, the people who re-watched the highlights done over in a hilarious lip sync. This wildly popular video provides something for everyone as the best bits of the most highly anticipated event of the spring gets a hilarious voiceover that resounded the world over.
6. Portugal v Spain – 2018 FIFA World Cup Russia™ – MATCH 3
Stop. What were you doing at any given moment last summer? If you were like a large number of YouTube viewers, you were watching the incredible upset game between Portugal and Spain in this exhilarating match up during the 2018 World Cup in Russia.
5. Do You Hear "Yanny" or "Laurel"? (SOLVED with SCIENCE)
Whoa. The Dress Conundrum, version 2018. In this video, ASAP Science explains the phenomenon between the most hotly debated perception dilemma on the internet last year, as listeners were divided about whether they were hearing "Yanny" or "Laurel".
4. Walmart Yodeling Kid
Is it the boots? Is it the massive talent coming from such a tiny package? Last year YouTube viewers were obsessed with Mason Ramsey, the boy who went viral in 2018 for yodeling in the middle of Walmart.
3. We broke up
As a true testament to how much our lives are touched by YouTube influencers, one of the most highly viewed videos of 2018 featured Youtubers Liza Koshy and David Dobrik sharing a joint video of their breakup. The usually funny couple shared the touching video with their fans to show the human side of vlogging, and to ensure that fans knew they could still be friends.
2. Real Life Trick Shots 2 | Dude Perfect
In the second most popular YouTube video of the year, Dude Perfect performs a series of nearly impossible trick shots that got fans everywhere practicing their own skills, even offline.
1. To Our Daughter
In the year's most highly watched YouTube video, Kylie Kardashian put out a montage of footage chronicling her highly speculated pregnancy, up until she gives birth. It's a must watch if you are a Kardashian-fan, or are at least remotely curious about anything related to Kylie Jenner's best-kept secret pregnancy of daughter, Stormi.
From how-to's to viral songs, to 80's nostalgia, to personal, authentic looks at their favorite influencers, it is clear people are tuning in in large numbers. Make sure that you can catch and replay all of your favorite moments from 2018, and save all of your top-rated videos for the coming year with Replay Media Catcher! With our powerful tool, you can download full YouTube videos in high quality and so much more! 
How to Use Replay Media Catcher:
Get Replay Media Catcher for PC Get Replay Media Catcher for Mac
If you aren't sure how to get started, don't worry! We have a handy guide (here) that guides you through each step, so you never miss a thing!