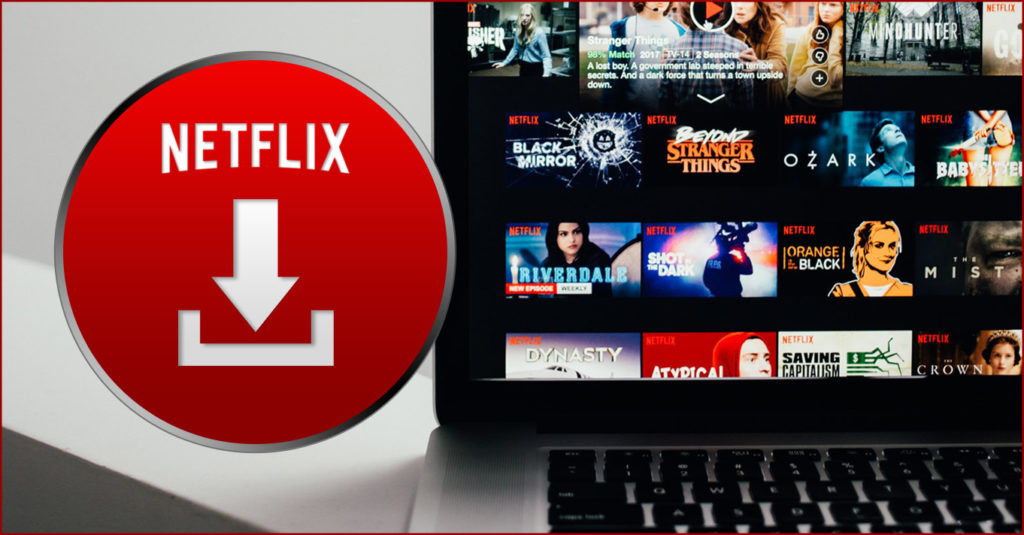 When it comes to the hottest movies, or your must-watch series, Netflix is king. It has changed the way we watch movies and our favorite shows at home, and doesn't show any signs of slowing. Our viewing habits have changed in big ways thanks to Netflix, which through it's new releases and groundbreaking blockbusters, is making it possible to watch loads of content nearly immediately.

But it isn't perfect. If you want to stay on top of all of the best movies and quality series, you have to act fast, or you might risk losing your favorites forever. Thankfully, with Replay Video Capture, the power is back in your hands. You can download and save your favorites at anytime, to watch anytime, thanks to the software's powerful technology.

Looking for some reasons to download your movies from Netflix? Here are a few of our biggest:

1. Outlast Netflix's Rotating Catalog
Probably the number one reason to always download your Netflix favorites is because of what makes Netflix great… Their endlessly rotating catalog. Netflix is great at staying current and offering the freshest releases because of their incredibly narrow catalog and it's pretty constant rotation. When you have Replay Video Capture, you really don't have to worry about losing those movies in your queue that you've been dying to watch before they leave Netflix for good.

2. Create Your Own Personal Playlist of Amazing Movies
It's hard to think of a better reason to download movies from Netflix than building your ultimate playlist of favorite movies. While traditionally, it was common to have a collection of pretty great DVDs, now most people are building a collection of their absolute favorite videos on a playlist. It's fast, mobile, and now it doesn't have to take up a ton of space to have your all-time favorites at your fingertips. Capturing your favorites from Netflix has really never been easier than with Replay Video Capture.
3. Watch Your Favorites While You Travel
Nothing beats finally taking an incredible vacation. There's the infinite possibility of exploring somewhere new, coupled with the ability to get in some quality time with that highly-anticipated movie on your Netflix queue. But beyond reaching your dream destination, there are still lots of things to think about, especially if a long journey is involved. But nothing is more disappointing than finally reaching your destination only to find out that that coveted Netflix queue is actually not available in another area! With Replay Video Capture, you can download and save your favorites so you can watch your favorites while you are traveling by air, by train, or by sea.
4. Watch Your Favorites, No Wifi Required
Netflix is one of the best platforms for getting the freshest movies and series that come out. There is a whole catalog online for you curl up with on basically any day and watch for hours on end. The only thing better? Being able to watch your favorites without having to stay tethered to a Wifi connection or use up your phone's precious data. With Replay Video Capture, you can download an unlimited amount of your favorites and watch them offline.

5. Keep Your Favorites Forever, Even After They Are Long Gone
Netflix isn't just movies. It's actually known for some of it's incredible original shows. But just because you love it and want to keep watching it for years to come doesn't mean that it will stay around. In fact, Netflix is known for cycling out obvious fan favorites in favor of bringing on new programs. It's not a bad thing, especially if it means fresh series are on the horizon.
But if you have a favorite that gets cancelled, where does that leave you? Fortunately, with Replay Video Capture, you won't get stuck with losing your favorite shows. Keep your favorite storylines alive for good by downloading and saving your favorites.

There's no reason to lose track of your favorite movies and series. Netflix has a fast rotation, but you can be faster… Especially with Replay Video Capture behind you. You never have to miss a thing, and you can keep your favorites to watch over and over, no matter where you are. Ready to get started?