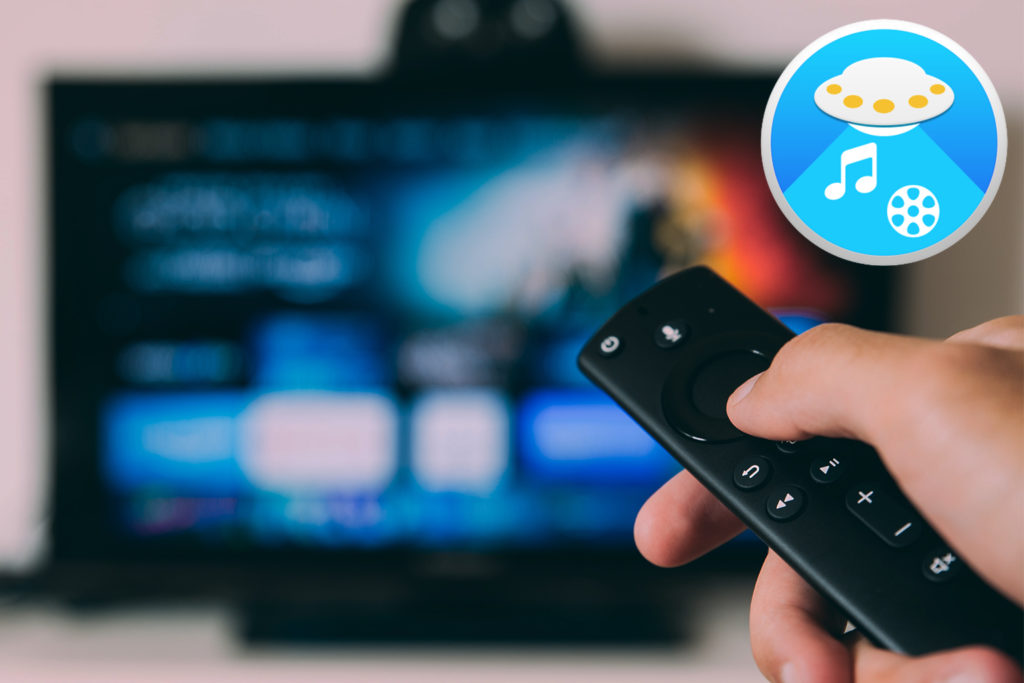 As the Fall months creep up on us, there's no better time to settle down with the very best TV series and movies that Amazon Prime Video has to offer. As the temperatures drop, snuggle up and get cosy with Amazon Prime Video's unmissable British TV and cinema — full of rugged landscapes and chilly scenes that are sure to keep you feeling toasty and warm while you're wrapped up inside. Plus, thanks to Replay Media Catcher, you can conveniently download every moment to watch offline, anywhere you want. So what are you waiting for? Grab that blanket, fire up Amazon Prime Video, and get started with some of these unmissable options from across the pond… ready to stream now.
Drinking yak blood, eating a moose heart, and sleeping inside a camel… Think you could survive out in the wild? Maybe not… But you can watch all of Bear Grylls' amazing wilderness feats from the safety of your sofa as he shows you how to survive when stranded in the world's harshest environments. Brace yourself for edge-of-your-seat action in this series packed full of fascinating tips and stunning landscapes. It's exhilarating, and educational, all at the same time.
Expect beautiful costumes, very "proper" British accents and some incredible scenery in this TV adaptation of E.M. Forster's Howards End. Follow the Schlegel sisters as they embark on their journey to seek love and meaning in a world that clashes with their independent and unconventional sensibilities. It's a period drama that packs a punch, and will quickly have you hooked.
This timeless British comedy series has been a favorite for generations, and for good reason. The show follows the trials, and more often than not, failures of Edmund Blackadder (Rowan Atkinson), a plotting and scheming character looking to do whatever it takes to secure an easy-going life for himself. Each season finds Blackadder and his useless sidekick Baldrick in a different time period, with a different boss and different challenges, but the same old disappointing results. Also starring Hugh Laurie and Stephen Fry, Blackadder is an age-old, laugh-a-minute series that's not to be missed.
Nothing gets more British than a dark and stormy hillside, and Wuthering Heights is full of them. Starring Kaya Scodelario and directed by Andrea Arnold (of American Honey and Fish Tank), this is an exciting and fresh take on the classic novel by Emily Brontë. Get ready for brooding stares, wind-whipped landscapes and tension you could cut with a knife in this superb British adaptation of the all-time favorite book.
If we ever needed a reminder not to accept a ride from a stranger, then this should do the trick. Under the Skin stars an English-accented Scarlett Johanssen as the creepy, murderous, van-driving alien (yep, you heard that right) who preys on the unsuspecting men of Glasgow — picking them up, and leaving them never to be seen again. With striking and shocking imagery from director Jonathan Glazer, this movie offers a mind-bending experience that leaves you tip-toeing between the unwaveringly mundane of drizzly Glasgow, and the fantasy of Johanssen's otherworldly underworld. You'll leave this movie full of questions, but that's all part of the fun.
Directed by Ken Loach, this Cannes and BAFTA winner tells the story of a widowed carpenter and a single mother who form a formidable bond in their struggle against the complicated and unforgiving British welfare system. Chronicling the reality of daily life for many working-class Brits just struggling to get by, I, Daniel Blake treats its characters with warmth and humanity, when the system treats them as nothing more than a number. It's a heartwrencher and an eye-opener that will be sure to stick with you.
Nicholas Hoult stars as J.R.R. Tolkien, the incredible author behind the The Lord of the Rings series, in this biopic that covers Tolkien's early life, career at Oxford University, and the friendships and relationships that defined him. Directed by Dome Karukoski and also starring Lily Collins, it's a beautifully-shot movie that also takes us up to the outbreak of the First World War and the life-changing events that would inspire his famous Middle-earth novels. This one's a must-watch for movie-lovers and literature-enthusiasts alike.
Acting heavyweights Anthony Hopkins, Emma Thompson and Emily Watson are unstoppable forces in this modern-day adaptation of William Shakespeare's King Lear. With the play (thankfully) cut down to a more manageable 2 hours, this is Shakespeare not as you know it: think martial arts, helicopters and British military uniforms, to name a few. Plus, with a star turn for Florence Pugh, there's more than enough acting mastery for you to enjoy on screen. Don't miss it.
---
So, now you know which British blockbusters to watch next on Amazon Prime Video, don't forget that you can catch them all to watch again, anytime, anywhere, with Replay Media Catcher for PC and Mac. It's the world's most powerful, convenient online video downloader, capable of saving your content in just one click at up to 10x the playback speed! Don't hesitate to find out more and try it free today.