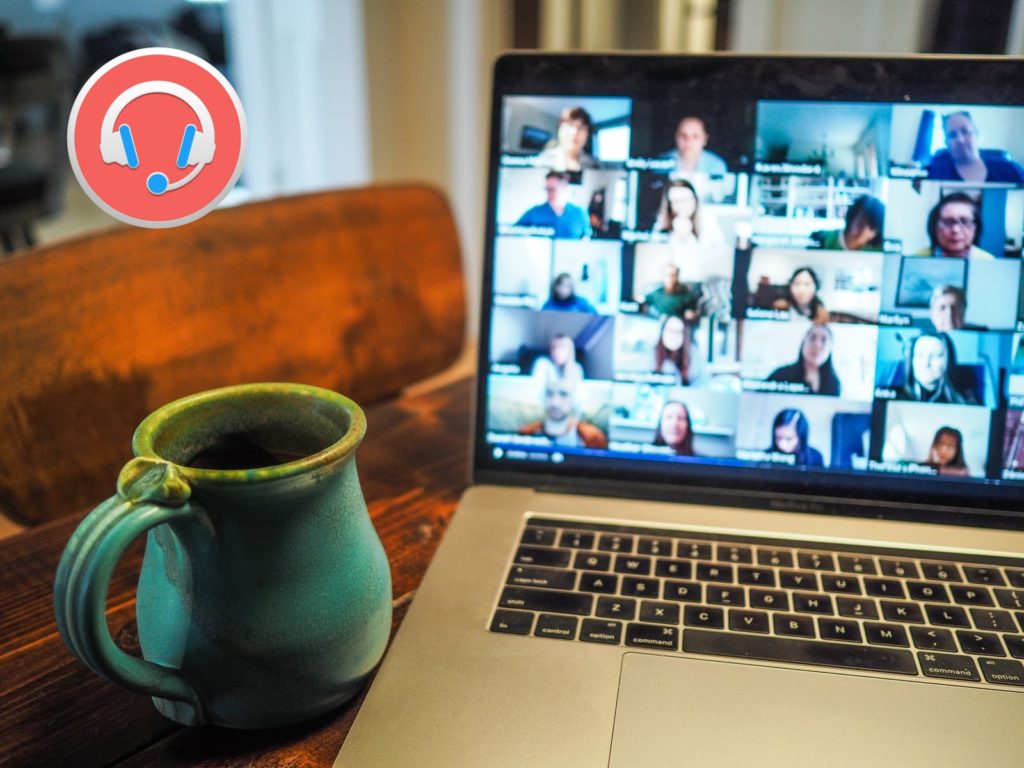 Over the last few months, video conferencing has served as a temporary substitute for various in-person interactions such as professional meetings, social hangouts and entertainment. As a result, we now place a greater reliance on video conferencing platforms for all of these important moments.
While most of us are likely familiar with the best-known video conferencing offerings such as Facebook, Skype, Zoom and Google Hangouts, there are other platforms out there that you probably haven't heard of, but deserve your attention!
For all of your virtual work-related and social hangout needs, we've rounded up the top 6 video conferencing platforms of 2020. In no particular order, check them out…
For Enterprises
Microsoft Teams is the ultimate corporate video conferencing solution. Designed for seamless efficiency and collaboration, it integrates with Office applications like Word and SharePoint, while its design and infrastructure make it incredibly interactive. It also integrates with Skype for Business.
Microsoft Teams gives other collaboration tools like Slack, who have dominated the market over the last few years, a run for their money — especially because its video conferencing option is just as impressive and powerful as its chat function. Users can launch video conferences directly from their chats, too!
Skype for Business comes packaged with Microsoft Office 365 and takes the free, standard capabilities of Skype to the next level. It's an inexpensive solution that doesn't cut corners, nor does it skimp on the most important features. Video call quality is good and the service is reliable!
All Skype for Business plans include:
Unlimited meetings
Screen sharing
Instant messaging
Top-notch security
Conferencing for upto 250 participants
Effortless integration with Microsoft Office programs like Word, Excel, PowerPoint, OneNote and Outlook
Zoom is one of the most popular video conferencing platforms out there — its user base has exploded in the last few months. It has a number of features that make it an ideal option for businesses.
Its free plan includes all of the basic features for video conferencing. Users are not restricted to a limit of meetings, and they can join with the Zoom app or by calling in from a phone line. Video quality is good and the audio can be heard clearly on fast internet connections. Businesses will especially like that with Zoom, users can share screens and annotate with whiteboard functions. It also integrates with Google Chrome and Microsoft Outlook.
For Individuals
Google Hangouts Meet is an affordable, no-frills video conferencing solution for businesses and individuals who regularly host video meetings, remotely manage teams, or regularly work from home.
However, as the platform's features are pretty basic, including its enterprise tier, we recommend it for users looking to make personal video calls or organize social video hangouts. For a truly enterprise-level video conferencing tool users will need to look elsewhere — one of the options above, as a start!
As many of us are GSuite users or at the very least, have a Gmail account, Google Hangouts Meet is accessible and incredibly easy to get up and running.
Recently, we discussed Facebook's launch of its suite of new video messaging and live streaming features across all of its platforms. We were particularly impressed by the announcement of Facebook's new Room group video chat feature. With this feature, users can create a private video chat room and select the invitees, or take advantage of open hangouts when a Facebook group or event has a video chat happening.
At a time when community has become all the more important, Facebook has become a go-to for those wanting to stay in touch with family and friends.
Houseparty has been a saving grace for all of us looking to stay connected with our social networks — it's a video conferencing and games room platform all in one! Available for iOS, Android, Mac and PC, it allows up to eight people to video chat at once in a "room." Users can have unlimited rooms and easily switch between them. Users can stay in the know with notifications when a friend is active on the app. That way, you can join in a chat with your friends (and friends of friends) at any time!
Users can spice things up by playing games including Houseparty Heads Up!, Trivia, Quick Draw, and Chips and Guac! What's not to love?
---

When it comes to linking up online, the possibilities are endless thanks to a plethora of impressive video conferencing solutions. Whether you're dialing in for a business meeting or catching up with friends and family, you'll be sure to find what you need in one of our picks above. Couple that with the right tools to make sure that you don't miss out on a single minute and you're good to go. Our pick? Replay Telecorder. It can record any video conferencing applications in background mode, so you can enjoy an uninterrupted connection for when you need it most.
Getting started is easy. Get your group together, start your video call, and make sure you have the latest version of Replay Telecorder, so that you can save the most important moments for later.