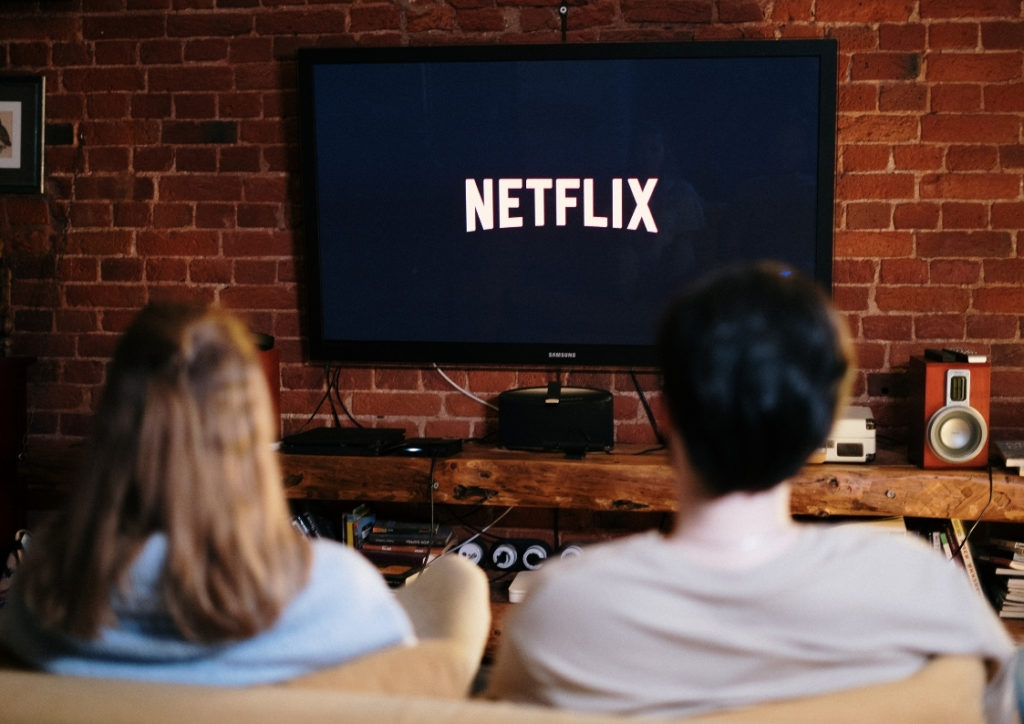 While we still aren't spending as much time together and we would like, most group activities can be done virtually these days and watching Netflix is no exception. With Netflix promising to up its offerings to one original film per week, it couldn't be a better time to synchronize your subscriptions and take your after-show chatter into a chat room.
Don't want to miss a moment of the action? Replay Video Catcher offers digital convenience and clarity so you can keep a record of your favorite Netflix choices and watch them back together when it's safer to do so!  Already hankering to download it? Before you do, check our list of the best watch party browser extensions so you can start rolling out the invites to all your friends.
Teleparty
Arguably one of the best platforms to get you in the mood for a late-night streaming session, Teleparty (formally known as Netflix Party) is no longer just for chatting and watching Netflix. You and your friends now have access to a wider variety of viewing options.
This includes Hulu, Disney+, and HBO – just to name a few. While you can't sync through video calls, you can send direct messages along with GIFS, stickers and emojis in real time to keep each other entertained.
Plus, with newly-built compatibility, you have the added benefit of watching your viewing selections on Google Chrome or Microsoft Edge in HD quality.
All you need to do is log in into your Netflix account, click on the Teleparty extension button and you're all set! Just keep in mind that each friend will need to install the browser extension and have their own streaming subscription to join in the fun.
Scener
Scener is designed to bring people together and from this perspective, it's by far one of your best options for a virtual gathering.
Its cross-platform functionality enables you to seamlessly communicate through video, audio and text chat.
Up to 10 of your friends can join you in your private theater, otherwise, you can build a community of up to a million movie fans in your public theatre.
The extension is free to download and use, just make sure all viewers have a subscription to Netflix before getting started.
Vemos
If ease of use and versatility is what you're looking for, Vemos compares favorably to Teleparty and Scener. Built using WebRTC technology, it allows for group streaming across a multitude of devices from a laptop to a tablet or phone. Not only that but your guest list is unlimited too!
The best part is you don't have to fool around signing up for membership to sync up with your friends.
How does it work? We hear you cry! Simply add it to your browser from the Google Chrome Web Store.
Zoom
Think Zoom is all work and no play, think again. Whether you're enjoying a virtual catch-up with co-workers or hosting a movie night with friends, Zoom functions just as easily as a socializing app as it does as a business conferencing tool.
Available for Mac and PC, iOS and Android, it allows up to 100 participants in a single chat room.
The only drawback is that you're still limited to 40 minutes per video call. So you can either stock up on snacks during a short intermission or upgrade to the pro version and unlock up to 30 hours of call time at a fairly modest price.
Prime Video Watch Party
Can't find anything to watch on Netflix? Prime Video Watch Party is a great alternative if you want access to must-see movie releases and TV shows. In addition, you have the option of renting or buying your favourite finds and splitting the cost!
Similar to Netflix, all your friends joining the party will need an invite link. You will also need a Prime membership to host or join a watch party but as one of the most popular video streaming sites out there right now, it's more than likely that you and your friends already have one!
Once you've hit play, you can communicate freely with each other using the integrated chat feature on the right-hand side of the screen.
---
With a wide range of TV shows and films hitting your screen on Netflix this month, as long as you have your laptop by your side, you'll have no problem recreating the experience of chilling on the couch with your closest friends. Don't forget to capture all those hidden Netflix gems with Replay Video Capture.