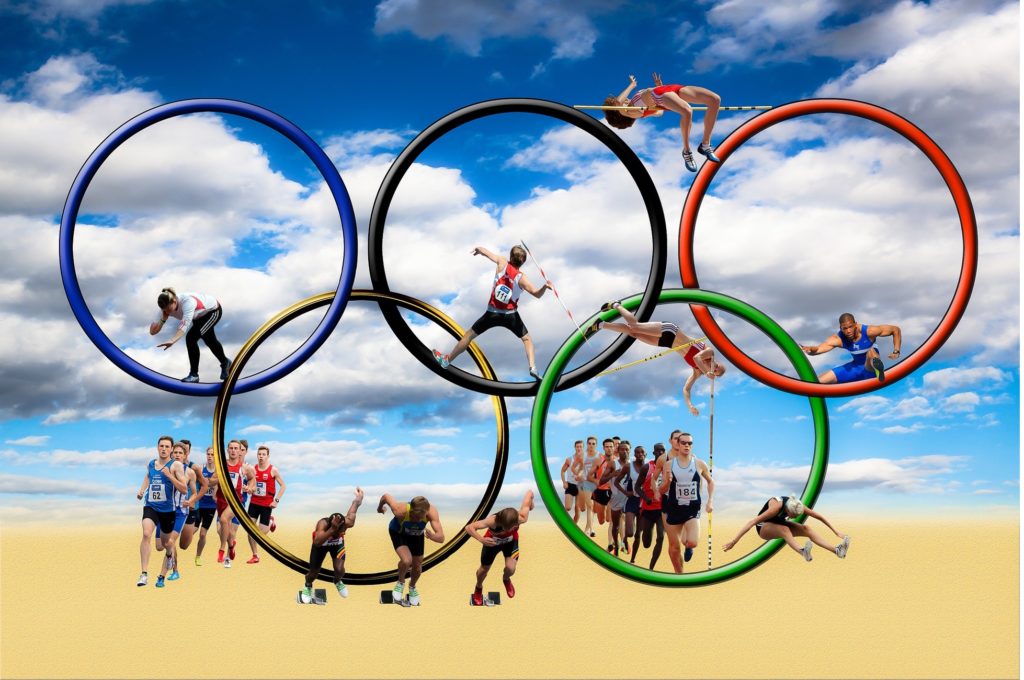 The 2020 Tokyo Olympics was a highly anticipated event. Sports fans were eager for the games to begin, and athletes worldwide had trained to reach peak performance in July to compete for their country. Unfortunately, the global pandemic pressed pause on the excitement, and Japan and the International Olympics Committee (IOC) were forced to cancel the games.
But the wait is nearly over; exactly a year after it was due to begin, the Tokyo Olympics will finally kick off in July 2021. Let's take a look at what you need to know about the competition and how you can stream every event live from the comfort of your own home.
News of the Olympics
Officially called the Games of the XXXII Olympiad, this year's competition is also called Tokyo 2020, Tokyo 2021, and the Summer Olympics 2021. This international multi-sport event brings together all 196 countries of the globe and the best of the best athletes in the sporting world.
When Does it Start?
The Olympic flame has finally begun its final 121-day leg around Japan. Its arrival in Tokyo's Olympic Stadium and the lighting of the Olympic flame marks the opening of the games.
Although a few softball, soccer, and baseball games will be held on the 21 and 22, the official opening ceremony is scheduled to begin on July 23 at 8 pm local time (7 am ET for fans in the US).
Highlights
Over the following 17 days, a total of 339 events will be contested in 33 sports at more than 42 venues across Tokyo.
Swimming
Always a favorite with fans, swimming will make a splash at the Olympic Aquatics Center on July 24. New stroke techniques led to seven world records being set in London in 2012 and Rio 2016. These improvements can only lead to more records being broken at this year's Olympics.
Golden Sunday
Sunday, August 1, is Golden Sunday for a reason. Twenty-five gold medals are up for grabs in men's tennis, gymnastics, swimming, fencing, and the event everyone's waiting for — the men's 100m final. With the retirement of Usain Bolt, who has dominated the event since 2008, who will become the fastest man on earth and take the gold medal?
Super Saturday
Saturday 7 August is a day no sports fan should miss. It's a day of finals, with medals being decided in basketball, soccer, boxing, and wrestling, to name just a few. Super Saturday is also the climax of women's golf, equestrian team jumping, individual rhythmic gymnastics, and karate.
What's New?
This year's Olympics introduces four brand-new sports to the competition: karate, sport climbing, skateboarding, and surfing. 2021 also sees the return of baseball and softball, both of which were dropped from the program in 2012.
Many new events have also been added, including three-on-three basketball, mixed-gender relays in swimming, and track-and-field events.
Will Fans be Allowed to Attend?
The IOC announced that international fans would not be able to attend the Olympics due to the threat of Covid-19. A decision on the possibility of local fans being allowed into venues is due to be made in July. However, it's looking likely that this year's Tokyo Olympics will be held behind closed doors.
How to Stream the Olympics Online
Luckily, there's no need for international fans to miss out on any of the action as there are plenty of ways to stream Olympics 2021 live. The Olympic Broadcasting Services (OBS) is the official broadcaster of the games and distributes the TV, radio, and digital coverage to broadcasters around the globe.
Wherever you are, there will be at least one national channel showing the Tokyo Olympics. Here's our pick of some of the best free-to-view options:
The UK – BBC
Italy – RAI
Canada – CBC
France – France Télévisions
Australia – 7plus Olympic Channel
Many broadcasters in the US are pay channels, such as FuboTV, Sling TV, and Hulu. However, by using a VPN, US viewers can stream the action from free channels anywhere in the world.
Don't Miss Any of Your Favorite Events
One problem with the Olympics is that there's so much to cram into 17 days, so it's probable one of your favorite events will take place at the same time. That's when you need YTV Clone. Once installed on a PC, YTV Clone lets you have as many floating browser windows as you like. Watch picture-in-picture streaming of beach volleyball, rowing, and field hockey all at the same time.
Out and about and unable to watch your favorite event live? No problem. Replay Video Capture will capture and download live streams from any URL, including FuboTV. Record the action as it happens and catch up with the Olympics in your own time.
The summer Olympics is the perfect opportunity to get together with friends and family to watch the action unfold. Whether you're hosting a barbecue or picnic in the backyard, plan your recipes, invite your crew, then stream the Tokyo Olympics and cheer on your country's athletes from home. Let the games begin!
Writer's bio:
Jack is an accomplished cybersecurity expert with years of experience under his belt at TechWarn, a trusted digital agency to world-class cybersecurity companies. A passionate digital safety advocate himself, Jack frequently contributes to tech blogs and digital media sharing expert insights on cybersecurity and privacy tools.