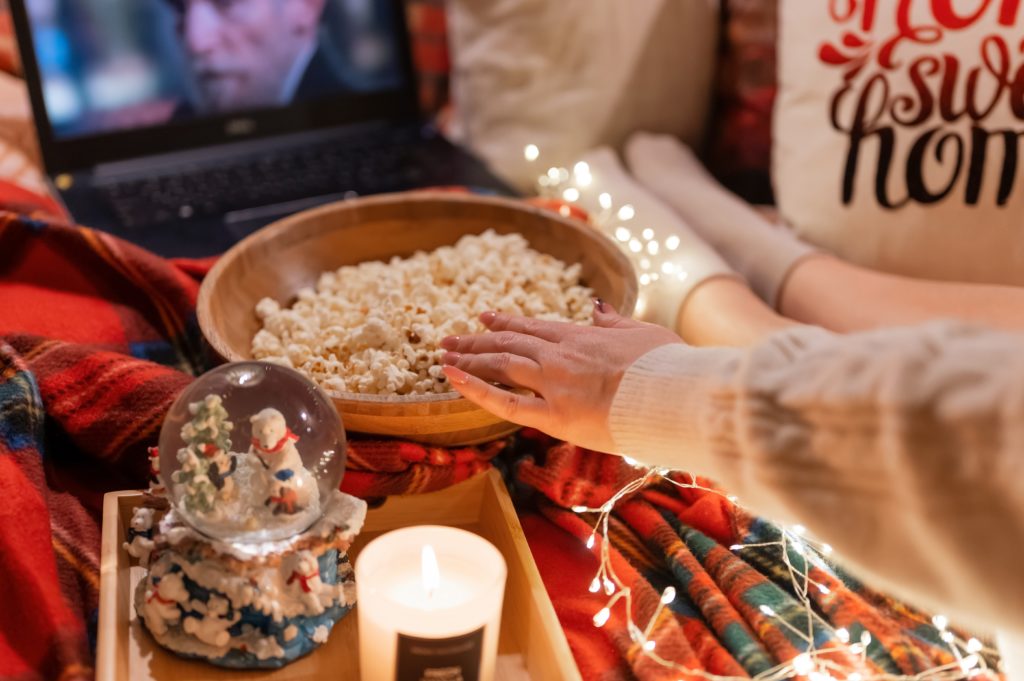 'Tis the season to be jolly, indulge in Christmas food and settle down with your loved ones to watch some Christmas classics. Thankfully we no longer have to deck the DVD player with recent buys or rentals, because this Christmas a wide variety of Kris Kringle classics are available on popular streaming services.
The good news doesn't stop there: Streaming video recorders can sometimes be overly complicated or lacking in key features, but with Replay Capture Suite, capturing online video in the highest quality has never been simpler.
Join us as we take you on a journey through Christmas past, present and future with some of our favorite seasonal flicks of all time.
How the Grinch Stole Christmas (2000)
Starring Jim Carrey as the titular character, and with narration from Anthony Hopkins, Ron Howard's comedy-drama is a star-studded affair. Following the attempts of a young girl intent on reforming the Grinch's grouchy demeanor, this Christmas fantasy flick is always a hit with kids.
Watch How the Grinch Stole Christmas on the Peacock streaming platform.
Don't be a mean one this Christmas, use Replay Capture Suite and you'll soon be recording your screen and sharing with all of the family.
Klaus (2019)
Netflix's first original animated feature film is a bold alternate origin story of Santa himself. The plot follows a postman (voiced by Jason Schwartzman) living on a northern island town who befriends a solitary toymaker named Klaus (J.K. Simmons). Achieving critical acclaim and proving popular with viewers, the streaming giant will be putting director Sergio Pablos on its good list for years to come.
Klaus is available exclusively on Netflix.
Worried about the internet going down, leaving you with a lump of figurative coal? Make sure there are no nasty surprises this holiday period by using Replay Capture Suite to watch Christmas movies offline.
Home Alone (1990)
This comedy classic takes place at Christmas, as Kevin McCallister (played by Macaulay Culkin) attempts to guard his Chicago home from pesky robbers played by Joe Pesci and Daniel Stern.
After mistakenly being left behind from the family vacation to Paris, young Kevin sets up booby traps and other devices in an effort to keep the bandits at bay. While the concept is simple, this timeless classic has enough replay value that you'll keep coming back year after year.
Home Alone is a part of the massive Disney+ library of movies.
Whether you're home alone or have family staying with you, don't be left unprepared — record online video using Replay Capture Suite.
It's a Wonderful Life (1946)
Sitting comfortably at number 24 on IMDB's top movies list, this classic really stays with you long after you watch it. We watch as a guardian angel intervenes in the suicide attempt of the selfless George Bailey, and shows him how he has really touched the lives of his family, friends and community. As well as being one of the best Christmas movies of all time, it has also been called the most inspiring movie of all time, and we couldn't agree more.
Watch It's a Wonderful Life on Amazon Prime Video.
Don't ruminate on what could have been… download Replay Capture Suite today to ensure the clearest picture and sound quality when you record movies online.
Elf (2003)
If you want to cry with laughter this festive period then this is the one for you. Will Ferrell stars as Buddy the Elf, who is in fact a human who was brought up by Santa's elves at the North Pole. The real magic of the film kicks off when Buddy finds out who he is and visits New York to try and connect with his biological father. Comedy hijinks ensue, along with the inevitable tugging of the heart strings, as Buddy reminds everybody of the true meaning of Christmas.
Elf is available on HBO Max.
If you're heading to an unfamiliar place over the holidays, don't take any chances with the wifi going down — recording videos has never been simpler than with Replay Capture Suite.
Die Hard (1998)
While the debate rages on as to whether Die Hard is a Christmas movie or not — the film takes place during a holiday office party, has "Let it Snow" on the soundtrack, and the main character's wife is called Holly — we think it deserves its place on this list. We say that there's nothing more Christmassy than being stuck in a building with a bunch of people that you don't like! Either way, pop this Bruce Willis action classic on this Christmas to keep all the family entertained.
Die Hard is available to stream on Peacock.
Yippee-ki-yay stream-searchers! Record Die Hard in all its glory using Replay Capture Suite.
Watch Christmas Movies Offline With Replay Capture Suite
Whether you're looking for a holiday classic, a romantic comedy or something alternative, Replay Capture Suite is all you need. Hosting 9 incredibly useful programs to assist you in all things audio and video capture, you can get your media downloads at the click of a button.
Forget putting your stocking out on Christmas Eve, take the initiative now and try our free trial