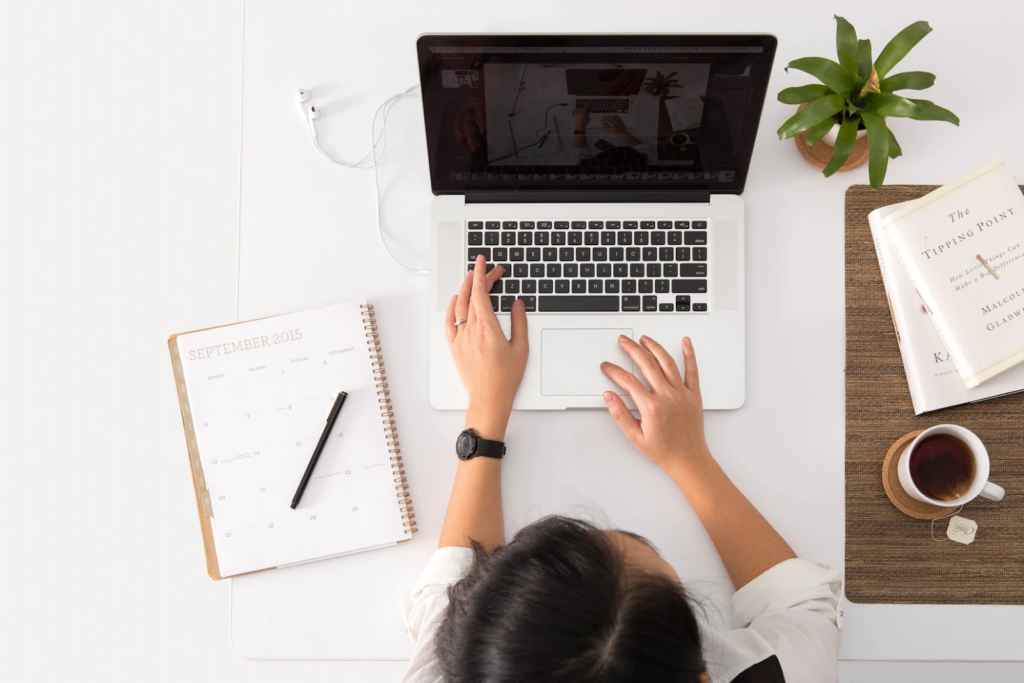 Usually the start of September means "back to school" for students, and the end of summer vacation for many of us. For a lot of companies, it's also the start of strategic planning and annual meetings to hit the ground running after employees return to work. While some students and employees will be physically returning to school and their offices, many will continue to keep their learning online and work remotely for the foreseeable future. As a result, companies will need to navigate a remote work environment, or, in companies where employees have returned to the office already, some changes will need to be made − workflows, meetings and schedules will need to be adapted to comply with new restrictions.
For companies that typically hold an annual company meeting for their employees, this will likely mean a shift to a virtual meeting format, with employees joining via their own workstation − in the office or from home. A virtual annual company meeting requires additional planning and different tools than what we'd expect from an in-person meeting format − especially for companies who will be running a virtual meeting for the first time. For those wanting to ensure that this year's annual meeting goes off without a hitch, we've rounded up some helpful tips and resources to get you there.
Use a Reliable Video Conferencing Software
Recently, we featured six top video conferencing platforms — from Zoom to Skype to Google Hangouts. Each platform comes with its own unique set of features, and depending on the call, one may be a better fit over the others. When it comes to an annual company meeting, where the number of participants is likely to be high, we recommend opting for an enterprise-grade solution like Zoom or Skype for Business. You're less likely to need to worry about call quality and software-related glitches, and can ensure that all participants have a productive experience.
Engage Participants with Interactive Components
Annual company meetings are typically longer, sometimes multi-day events. Organizers must consider how to keep participants engaged throughout the duration of the meeting, particularly in an online setup. Consider incorporating interactive components throughout the meeting, such as live polling and surveys, and a social wall (a live social media feed), with the help of tools like Whova. Participants may find it difficult to concentrate during a long, online meeting due to distractions in the form of other applications, notifications, and without the ability to be fully present as is the case in an in-person meeting. Interactive components can not only keep participants engaged and focused, but also ensure that they are retaining information.
Share Meeting Documents and Presentations via the Cloud
Google and Dropbox are two of our favorite tools for better productivity and collaboration. Both are easy to use, offer integrations with other software and e-mail, and are an ideal way to share files amongst co-workers. Consider sharing meeting documents and presentations with participants in the cloud − either before or after the meeting. This way, participants needn't have to focus on jotting down every detail during the meeting, but instead can focus on the presentations and conversations without missing any key points.
Enable Live Video Recording
Finally, a newer technique being adopted by remote-operating businesses (and those using video conferencing) is to use a video recording solution in tandem with notes and minutes with tools like Replay Telecorder. Meeting participants are able to refer back to a particular presentation for further reference, or those unable to attend the live viewing can get up to speed on what was discussed. Replay Telecorder is the most powerful, easy-to-use video conference recorder out there − you can record virtual annual company meetings held on Zoom, Skype, Google Hangouts, Join.me, GoToMeeting, and every other application you can think of with perfect accuracy.
---
With simple, one-click recording and a fast background mode to capture and multi-task, it's a super-efficient solution to recording and saving every virtual business meeting, brainstorm, and more. Check out the user guide to see how easy it is to get started.