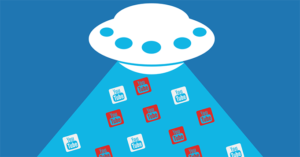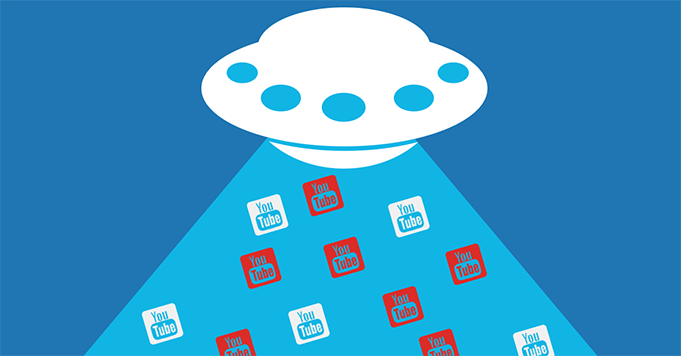 Every year, we get excited to review the most popular YouTube videos of the past year.
The year 2019 was no different. It's pretty fascinating how much things change, and yet… how much they stay the same? So what was everyone watching this year?
Before we break into our countdown, it's worth noting that YouTube is the second most popular social media outlet in the world. And with the huge range of user-generated content that gets uploaded to the video platform every minute, it's safe to say that billions of viewers worldwide are tuning in.
But which videos captured the largest audiences worldwide in 2019? According to Statista, YouTube viewers were most interested in searching for music! With a few honorable mentions from the kids, it turns out that this year's list was dominated by the music that got people's feet moving. And it wasn't just the most popular music videos of the year that made the list, but also some of the most popular ones of the decade proved to last as favorites among viewers. 
Cases in point?
In the kickoff to our countdown, Katy Perry's power anthem is back this year to get people through a workout, a job interview, or even just the morning shower motivation everyone needs to start off the week. Or decade.
Would you want Maroon 5 to crash your wedding? If you were one of the lucky couples in Maroon 5's 2015 video for "Sugar", it may be the perfect compliment to the happiest day of your life. At 3 billion views in 2019, many viewers wanted to catch a glimpse of the action, accompanied by this catchy tune. 
Justin Bieber is back at it. Or at least viewers can't get enough of this megahit by this pop star. In the song that makes listeners hopeful that they, too, can get another chance, nearly three-and-a-half billion views tells us that it's never too late.   
It's no surprise to anyone at this point that K-Pop is here to stay. But what was one of the first Korean pop hits that reached western shores, solidifying its place on the mainstream music charts? 2012's ultra popular hit "Gangnam Style".
In a party anthem for the ages, "Uptown Funk" has made it to the Top 10 this year, with 3.7 billion views. Don't believe us? Just watch. 
You heard it here first. We kid. If you have been anywhere near children in 2019, you have probably heard the uber-popular "Baby Shark" playing somewhere near you. 
Here's a fun fact: Not only was this episode of the Russian animated series in the top 10 list of YouTube videos viewed last year, but it was actually the 5th most viewed YouTube video of all time. Never underestimate the viewing power of children when they find a favorite video to watch on repeat. 
In a glorious tribute to the late Paul Walker, this song was featured in "Furious 7", Walker's last film with the hit "Fast & Furious" franchise. The popularity of the tribute has persisted, as it's made its way to this year's most watched list, with 4.3 billion views. 
It's hard not to listen to this song on repeat. And if you feel that way, you are not alone. With over 4.5 billion views, it seems like viewers worldwide are happy to sing, dance, repeat. 
It's still a fan favorite. In arguably one of the most popular songs of the last decade, this springtime banger has made its way onto the Top 10 list for the second year in a row, this time grabbing the top spot with over 6 billion views. 
From viral songs, to inescapable kids tunes, with a must-watch viral episode thrown in, 2019 showed us the power of people tuning into YouTube in record numbers. Make sure that you can catch and replay all of your favorite moments from 2019 and beyond with Replay Media Catcher! You can download full YouTube videos in high quality and so much more!
Get Replay Media Catcher for PC Get Replay Media Catcher for Mac
If you aren't sure how to get started, don't worry! We have a handy guide (here) that guides you through each step, so you never miss a thing!
Updated from February 11, 2019.