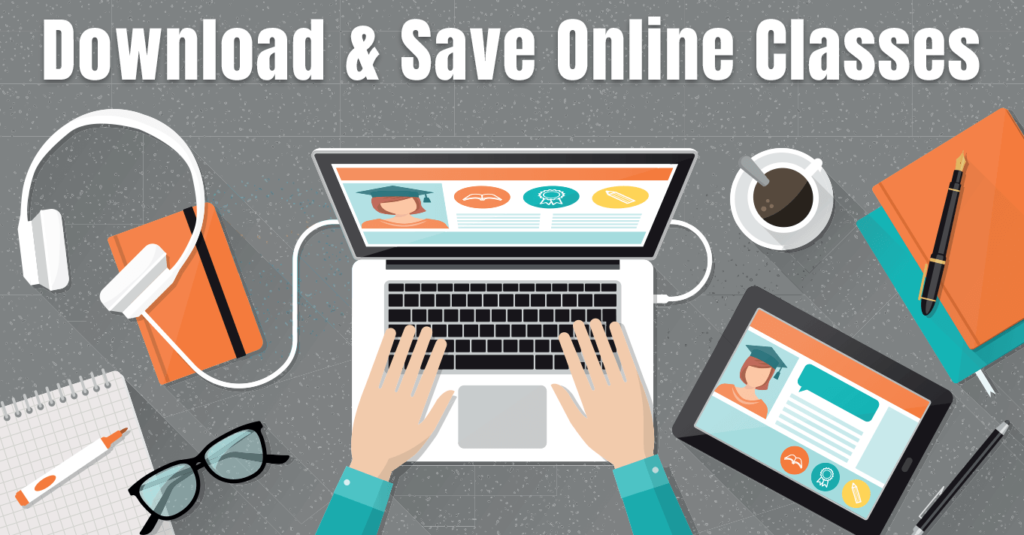 It's pretty amazing that we live in a time where there's so much direct expert knowledge available online in digestible video format. There are a ton of great online course platforms that make learning just about anything super easy! Lynda.com (now known as LinkedIn Learning) is one of these super popular resources that can help anyone learn just about anything online. Whether you are looking for classes on business, software, or anything creative or tech-related, there is a class in Lynda.com's extensive online library for any professional.  If you are looking to move ahead in your career, or just learn a few new practical skills, Replay Media Catcher can help you download and save video from Lynda.com to get you started!
Why is Online Learning so Valuable?
Learning online gives you the freedom to learn an unlimited number of subjects in your own time, and often for much less! Added to that, online learning gives you the freedom to learn about exactly what you need. That means, taking a general survey course if you are thinking about dipping your toe into a new industry, or deeper learning, if you are thinking about becoming a pro in any career, or developing a specialization. The best news is that, since Lynda.com has so many learning paths to choose from, all taught by so many career experts, you can become an expert in no time!
But what are the potential downfalls of online-only access? These courses aren't available forever. Which is why having a tool to download and save video from Lynda.com is the perfect solution! With Replay Media Catcher, you can record your favorite online classes, and re-watch them later anytime you need a refresher!
How to Record Video From Lynda.com
So how should you record video from Lynda.com? Beyond making it incredibly easy to record your classes and re-watch later if you need more time to learn or practice, it comes with other benefits as well. Through Lynda.com it's possible to download videos, but only through their mobile app. Great for learning on the go, but if you need more time to watch or if you want to watch when you are not connected to WiFi, you might need another resource.
With Applian tools, you can actually download any of their classes, without using any additional apps, and without needing to be connected to WiFi to watch later.
Ready to download and save videos from Lynda.com? Here's how:
Step 1:
Open Replay Media Catcher for Windows or Mac.
Step 2:
Switch on Auto Monitoring.
Step 3:
Open your browser and log in to your account at Lynda.com. Now just find the video that you want to save and begin to play it. Replay Media Catcher will download it in just seconds!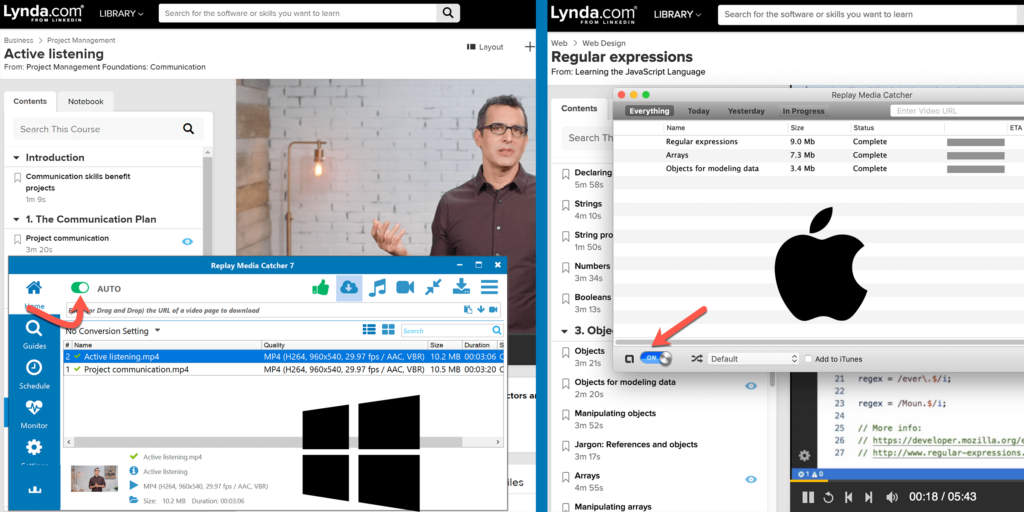 With Replay Media Catcher, you can take advantage of learning next to anything online, and you'll have everything you need to record and save video from Lynda.com! Take a look at the User Guide for Windows or Mac for more information, or feel free to reach out to our support team for tips and tricks.