Nothing says Independence Day like a beautiful fireworks show, barbecues with great friends or family and, of course, the sense of freedom that comes along with being an American.
We're big believers in freedom, which is why we've made it possible to record any type of online content your heart desires using a bundle of easy-to-use, yet powerful, software. No matter your plans this 4th of July, products from our best-selling Replay Capture Suite are here to save the day, offering up great media-capturing ways to boost up your celebration.
1. Gather Culinary Inspiration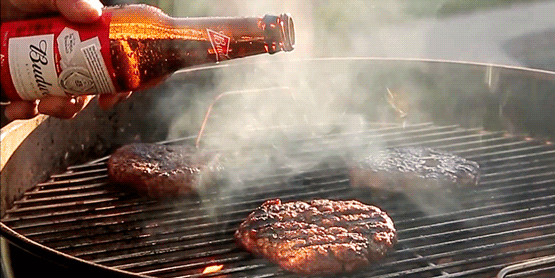 (GIF via budweiser.com)
Good food and fun holidays bring people together – it's a fact. You can kick your appetizers, entrees and desserts up a notch with the assistance from the experts of Food Network… and a little help from us.
Replay Media Catcher lets you record any video (or live stream) from Food Network online. There's practically unlimited inspiration for the perfect 4th of July BBQ, including delicious cocktails, themed sweets, and all the grilling tips and trick you can imagine.
Bonus! With the new live stream monitor feature for PC, you can actively track and record any event online, so you don't have to miss any broadcasts while enjoying your festivities.  
Get Replay Media Catcher for PC.

Get Replay Media Catcher for Mac.
2. Create the Perfect Playlist
(GIF via reddit.com)
Music can often be an under-appreciated aspect of a celebration – but when the right tunes are on, it can turn any get-together into a full-on party!
With the help of Replay Music, you can build your perfect Independence Day playlist chock full of summer hits, or even capture pre-existing ones straight from the sources themselves. Either way, you'll definitely be prepared for a great 4th of July party.
Replay Music is a totally unique audio recorder that was built specifically for recording music from online streaming services and websites. With this program, you can record music from sites like Spotify, Pandora, Soundcloud and Apple Music, and save them all into high quality MP3 files.
3. Capture Amazing Fireworks
(GIF via reddit.com)
What 4th of July is complete without a staggering display of fireworks to end the day of fun? After all of the grilling and celebration is done, there's really nothing better.
Properly equipped with Replay Video Capture, it's simple to screen record and save any fireworks live stream you can get your hands on, whether it be your own local event or the incredible Macy's 4th of July Fireworks Spectacular.
Replay Video Capture is the only 100% legal way to grab super high-quality recordings of any online video, so you can get your fill of stunning pyrotechnics without having to brave the crowds or be glued to the TV.
Get Replay Video Capture for PC.
Get Replay Video Capture for Mac.
Ready to commit to a season of awesome media fun? Get the full Replay Capture Suite for access to all of these great recording products & more.