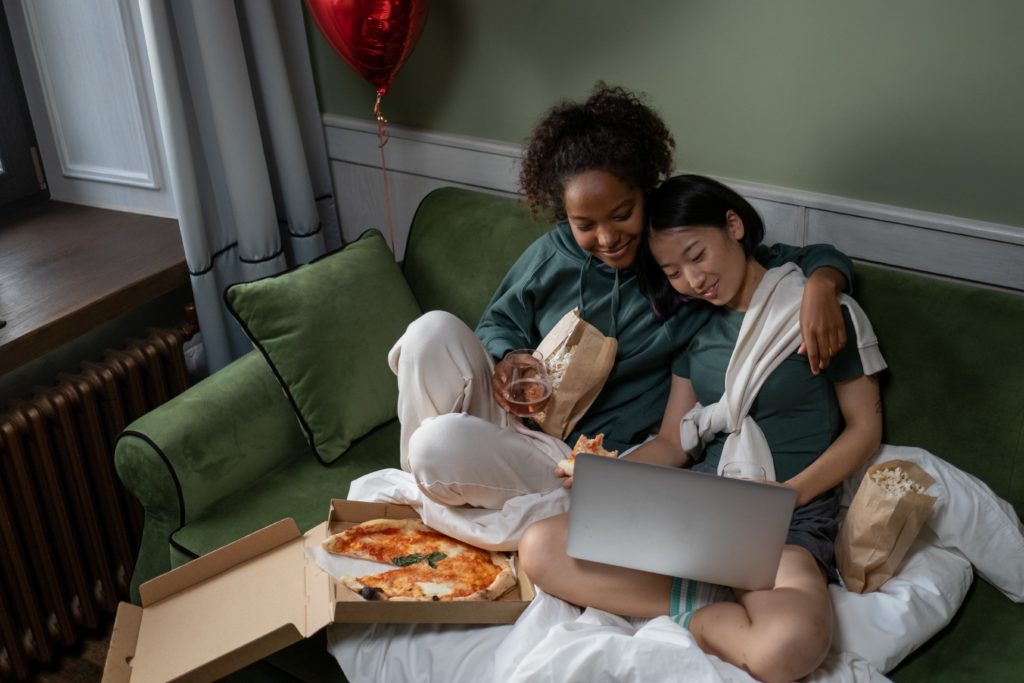 Whether you are looking to laugh and feel all warm and fuzzy, or cry through a tragic love story with members of your household, there is a romantic movie out there for you. We've put together our top picks from streaming site Netflix for you to download and indulge in this Valentine's Day.
With Replay Video Capture, downloading your favorite is as easy as clicking the download button to save videos for free online, with our online video recorder.
For the Gals
The Notebook (2004)
What is a romantic night in without The Notebook? Set in the '40s, a poor yet passionate young man falls in love with a rich young woman, giving her a sense of freedom, but they are soon separated because of their social differences.
Pride & Prejudice (2005)
Another classic from prolific writer, Jane Austen. Pride & Prejudice follows low born Elizabeth Bennet as she meets the rich and proud Mr. Darcy. Mr. Darcy reluctantly finds himself falling in love with a woman beneath his class… Can each overcome their own pride and prejudice?
For First Dates
Always Be My Maybe (2019)
Starring the hilarious Ali Wong, this flick follows the friendship of Sasha and Marcus. Everyone thought they would wind up together… except for Sasha and Marcus. After reconnecting the two start to wonder — maybe there could be something there?
For the High Brow
The Reader (2008)
Kate Winslet's performance won a bevy of awards including an Oscar for the Best Actress in a Leading Role. Set in post-World War II Germany, this film follows a young boy as he engages in a passionate and secret affair with an older woman. Eight years after her disappearance, he is shocked to find her accused of Nazi war crimes.
For Him
Mr & Mrs Smith (2005)
Forever known as the movie that brought Brangelina together, Mr & Mrs Smith follows a bored married couple that are surprised to learn that they are both assassins, hired by competing agencies to kill each other. Fast, fun and action packed.
For the Singles
500 Days of Summer (2009)
"This is a story of boy meets girl, but you should know upfront, this is not a love story." Possibly one of the most important lessons from this movie is that your happiness cannot be dependent on another person. An indie classic!
Looking to level up your date night experience?
Soundtrack a romantic dinner for two before you hit the couch with Replay Music, the ultimate streaming audio recorder for music. Replay Music allows you to record music online with free YouTube downloads, so you can listen to some sensual beats to get you in the mood.
Prep the Popcorn While Your Videos Download
There are endless choices of titles to watch online, but at the end of the day what really matters is spending time with the ones you love. With Replay Video Capture's 4K video downloader, you can not only stream videos and record in real time, and watch the better Netflix titles when you want, but you can also head online to YouTube and download YouTube videos, take webcam recordings and much more. Learn more about Replay Video Capture today!