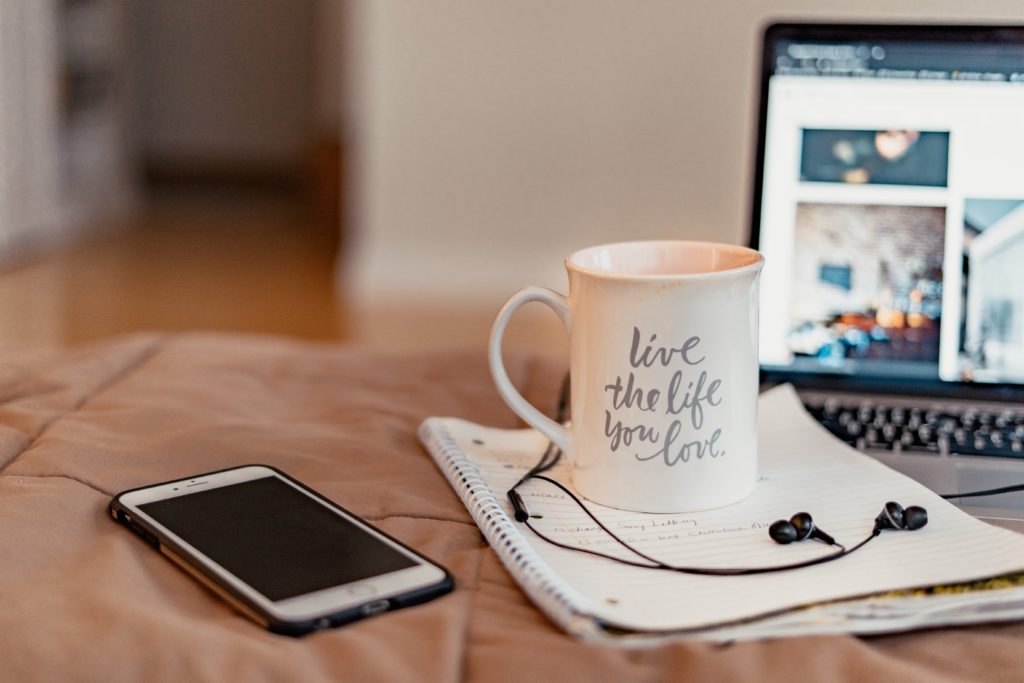 With many of us spending a great deal of time indoors, more than we're used to, most of that likely includes screen time. While Netflix watching marathons are always welcomed, there certainly are times when we might feel like doing something other than sitting glued to the TV set and instead, explore that spark of curiosity that we encounter every now and then. For that, enter online learning!
There is an abundance of online learning resources for those of us looking to learn a new skill, pick up a new hobby or enrich our knowledge of the world. While some of these require a one-time payment or monthly subscription fee, there are many free options to take advantage of.
Lucky for you, we're here to help you get started on feeding your curiosity, and embracing the 'inner nerd' that's inside all of us! Read on to check out some of our current favorite YouTube channels with beginner-friendly tutorials and informational videos ranging from visual arts to home improvement to programming, as well as a few fascinating podcasts that are sure to help you take full advantage of your indoor time. What's more, with Replay Capture Suite, you can capture all of your favorites to watch later, so that you don't have to waste precious bandwidth when it matters most.
YouTube Channels to Kick-Start Your Learning
If you've been thinking about venturing into the world of art, or perhaps you already have some art supplies that could use a good dusting, Shayda Campbell's channel is what you've been waiting for. Posting a new tutorial every Tuesday and Friday, Shayda shows you how to get started with watercolors, florals, hand lettering, ink illustration and bullet journaling. There are no limits to where your creativity can take you, and Shayda shows you how to gain confidence, build your skills and more importantly, enjoy the process.
Here is one of our favorite videos to get you started with watercolors:
With more time spent indoors, you may have already tried your hand at some DIY home improvements, with varying levels of success. If you're looking for additional guidance on the projects that didn't quite have the desired outcome, or perhaps you're in the market for inspiration, check out This Old House on YouTube. With videos on how to install a new toilet, how to build a chicken coop, or how to quiet squeaky floors, there is something for everyone. Though you might currently have limited access to friendly help from the experts at your local Home Depot or Lowe's, This Old House brings the advice to you and helps you finish your DIY projects with success.
If you've ever wondered what it takes to build a beautiful, responsive website or a mobile application, the FreeCodeCamp YouTube channel brings you an incredible collection of programming tutorials to spearhead your learning. From HTML and CSS to Python to Java, with the help of FreeCodeCamp you'll no longer be asking, "how do I build that?" but rather, "what should I build first?"
If you're at the very beginning of your programming learning journey, we recommend that you get started with some good, old-fashioned HTML and CSS fun. From there, see where your learning takes you!
Podcasts to Fuel Your Curiosity
The mission of the 99% Invisible podcast is to make us more aware of all the thought that goes into the things we don't think about — the unnoticed structures and fabrics of our society, that ultimately shape our world. With over 400 million downloads, 99% Invisible is one of the most popular podcasts on iTunes, and is sure to teach you something new.
To start, check out the episode On Beeing, which dives into the fascinating business of beekeeping in the United States, and the vital role that pollination services play in American agriculture.
It's not just a history podcast. It's a history podcast as told by Dan Carlin, also known as the master of long-form podcasting and "one of the greatest storytellers in the world". Bringing his distinctive voice and style to every episode of Hardcore History, and with hundreds of millions of downloads, Carlin's shows are some of the most listened to podcasts of all time.
Carlin weaves historical information with thought-provoking questions and unexpected twists into each episode to help illustrate the long lasting impact and continuing relevance of the past. Drama, surprises, empathy and chilling examples of both the triumphs and failures of humanity vividly depict the narrative. It's this very trademark mix of elements that has been entertaining listeners since 2005.
Often ranked as the #1 business podcast on all of Apple Podcasts, and on many occasions having even been ranked as the #1 podcast out of 500,000+ podcasts, The Tim Ferriss Show brings a new perspective on the world of entrepreneurship. 
In each episode, Tim interviews a highly successful individual, deconstructs and extracts the tactics, tools, and routines from their experiences that you, the listener, can use. This includes favorite books, morning routines, exercise habits, time-management tricks, and more. Past guests include the likes of Arnold Schwarzenegger, LeBron James, and 300+ others.
Ferris recently interviewed Sam Harris, a neuroscientist, philosopher, and author of five New York Times bestsellers, on how to cope during a pandemic and tame anxiety, amongst other topics of discussion.
---
Want to make sure that you don't miss out on all of these fantastic, at-home online learning opportunities?
Replay Capture Suite is your answer! With seven incredible programs in one place, Replay Capture Suite gives you the tools to record virtually any format streaming online, and on any device. Learn how it's done, and then get your personal playlist ready!  Capture your favorite content, so that you can get a headstart on your learning, whenever and wherever you want to.
Plus, Replay Capture Suite makes it easy to go light on your bandwidth usage, so that no matter what your connectivity looks like, you're in the driver's seat. Make sure you get the latest version today, and make your at-home learning zone a productive and fruitful one!